Shailajanand Mishra lists The Top Videos of the Week! Take a look.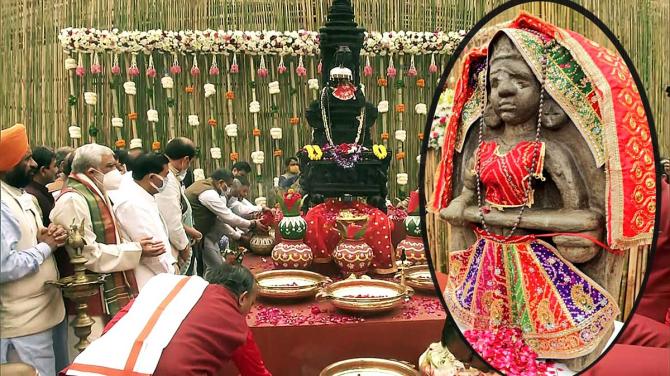 Every week is full of newsworthy events. And we make sure we bring you the most interesting ones, with a special twist.
These videos are chosen by you, through your likes.
So if you'd like to see your favourite video on our weekly round-up, please make sure you like them on iShare.
---
Bollywood beauties in Mumbai
Date: November 9
Location: Mumbai
Alia Bhatt at Mumbai airport.
Alaya F after her dance class.
Janhvi Kapoor outside a clinic.
There's no saying which star you'll spot in Mumbai if it's your lucky day.
---
12-foot-long King Cobra rescued
Date: November 10
Location: Mayurbhanj, Odisha
As lines between Nature and Humankind blur, both animals and humans can find themselves in dangerous situations.
Recently, a 12-foot-long king cobra was spotted in Mayurbhanj district's Khunta area.
Luckily, the matter came to the attention of the forest department. The frightened snake was rescued and released into the wild.
---
Alert cops save woman
Date: November 10
Location: Shivamogga, Karnataka
When we look at the mirror, what do we see? Someone invincible?
Otherwise, why would we take foolish decisions like trying to get off a moving train in a ridiculous effort to save time and/or money?
If not for these vigilant cops, this woman would have suffered a gruesome fate.
---
Maa Annapurna returns home after 100 years
Date: November 11
Location: Varanasi
A hundred years ago, she was stolen from her home.
Recently, she was returned from Canada.
And now, this ancient idol of Maa Annapurna Devi has returned home.
The central government handed over the idol to the Uttar Pradesh government on November 11.
The state government took it on a four-day yatra before it was installed at the Kashi Vishwanath temple in Prime Minister Modi's Lok Sabha constituency, Varanasi, on November 15.
---
A lady cop to the rescue
Date: November 11
Location: Chennai
When to comes to carrying out one's duty, gender should not matter.
That's what Inspector Rajeshwari proved when she rescued an unconscious man in waterlogged Chennai (the city has been facing the brunt of incessant rains).
She was seen carrying the man on her shoulders to an autorickshaw to rush him to hospital.
---
More Bollywood beauties for you
Date: November 12
Location: Mumbai
Three stunning Bollywood stars captured on camera.
The svelte Shilpa Shetty at Mumbai airport.
The gorgeous Nora Fatehi out and about in the city.
As was the stunning Mouni Roy.
---
Feature Presentation: Ashish Narsale/Rediff.com