Which worked better?
One of the many topics of speculation before Prime Minister Narendra Modi's meeting with United States President Donald Trump on June 26 was whether they would have the handshake showdown we have come to expect from Trump's interactions with world leaders or if they would go Modi's way and hug it out.
And the hug it was. Not once, but three times!
When Trump extended his arm to shake Modi's hand at their news conference in the Rose Garden, before the US President could execute his signature clasp-and-yank, Modi swooped in for the first bear hug.
They hugged again after Modi finished his speech.
And again at the White House portico before Modi departed.
Photograph: Kevin Lamarque/Reuters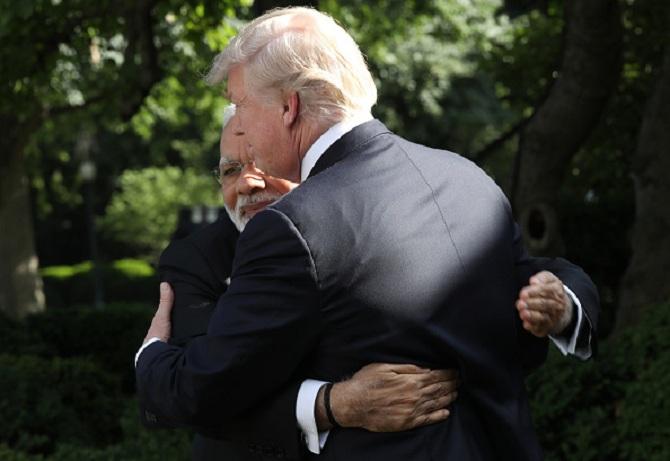 Photograph: Win McNamee/Getty Images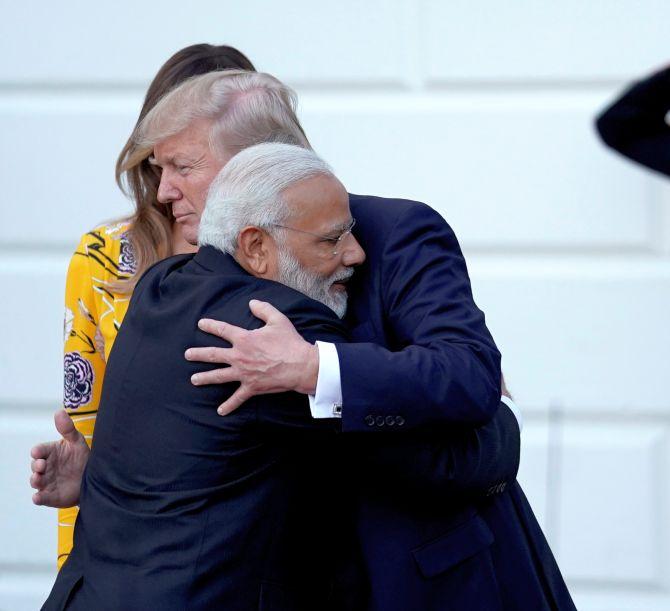 Photograph: Carlos Barria/Reuters
It was impossible to miss that Trump appeared a bit uncomfortable and stiff during the hugs, unlike his predecessor Barack Obama when he was greeted by Modi's bear hug on his arrival in New Delhi in 2015.
Most of Modi and Obama's meetings since then were marked by an easy hug between the two leaders.