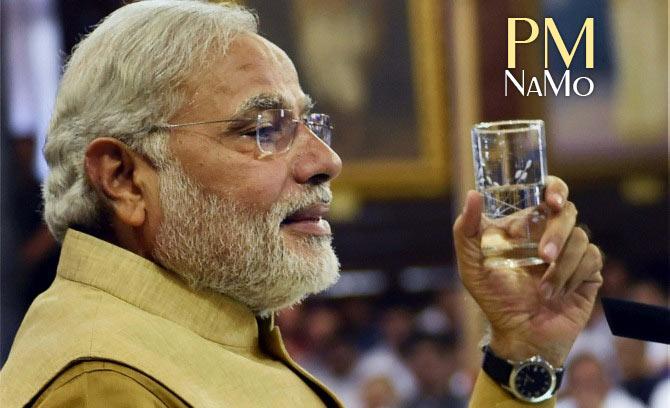 A confidential note from the Prime Minister's Office has instructed foreign office heads of missions and union ministries to not serve no non-vegetarian food at banquet-dinner or lunches at 7 Race Course Road in the prime minister's presence. The instructions are extended to banquets hosted in the PM's honour on foreign soil as well.
Vegetarianism will go well with the earlier instructions of the 'no wine' rule during raising toasts in state banquets at Hyderabad House in New Delhi.

The note discreetly suggests that the PMO respects the individual freedom to have a non-vegetarian menu, but this new protocol may please be adopted while Prime Minister Narendra Modi is in the government. Meanwhile, the PMO has instructed Air India to stop supply of whisky and wine whenever he is on board Air India One.
In a note to the chairman of Air India, the PMO has stated that the prime minister insists that this norm be implemented from his visit to Japan in late August.