Dr Ramchandra Siras, whose life has inspired the film Aligarh, was a man determined to be a freak in the show called Life, says Vaihayasi Pande Daniel.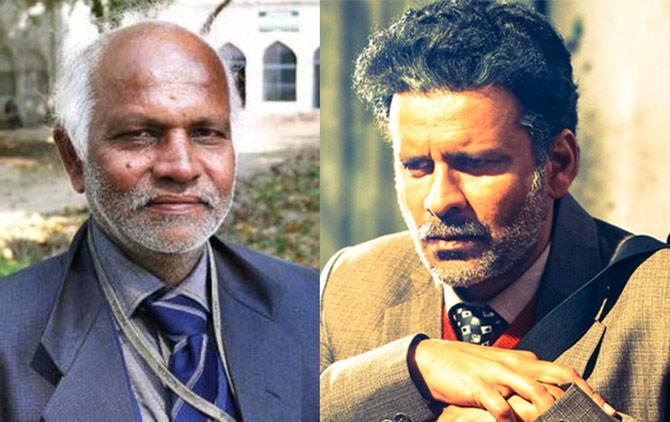 IMAGE: Manoj Bajpayee, right, plays Dr Ramchandra Siras, left in Aligarh.
Dr Siras was not a man you forgot meeting.
Sweet. Affectionate. Thoughtful. Always rather polite.
What you remembered most, though, was that he struck you as a tad strange.
An oddball. It was his idiosyncrasies that made him memorable. Like the sheep who had stubbornly wandered away from the flock. The type who liked to pakau his khichdi alag se (be different from the herd).
A man determined to be a freak in the show called Life.
He would land up many an evening at our little bungalow in Kanke, Ranchi (then in Bihar, now in Jharkhand), on a social call, with a frequency that was not always welcome. But my mother, forever calm and a bit fey, never seemed to mind and graciously entertained him.
His clothes were nondescript. Never crisp. No sharp dresser was he. Rumpled white or yellow shirts. Always in a pair of dusty, tatty, chappals. He had a particularly peculiar gait. He scuffled along curiously, in a way that was almost feminine.
Once he arrived, he seemed reluctant to leave.
He would invariably spend a couple of long hours on each visit, chatting with my mother about his life and issues and, I think, even poetry, in a mildly dreary way. He seemed a lonely, friendless, man. My tender-hearted mom never knew how to tell him to go home or cut the conversation short.
Four cups of chai and several plates of biscuits later, even as the clock was inching up to 9 pm, Dr Siras showed absolutely no signs of wanting to depart and would often be invited to join us for dinner, as my mother hurriedly disappeared in the kitchen to add a little water to the dal, or peas to the aloo sabzi, to make sure her food went around.
He would wander back out into the night, headed for home at some late hour, thereafter.
We could be certain he would be back, a few days too soon.
This was around 1981-1982.
Dr Siras, at 36, was studying for a postgraduate degree in clinical psychology at the central government-run Central Institute of Psychiatry, which my father was heading at the time.
Shortly after, my dad resigned to take a job in America, leaving us back in Ranchi in my mother's care. But we youngsters had gotten to know the students fairly well and all of them, including Dr Siras, would drop by.
Dr Siras grew up in Nagpur and had a mother and sister back there. He came to Ranchi with a degree in psychology and linguistics already under his belt. Somewhere along the way he also earned his PhD in Marathi.
In Ranchi, he lived in a small spartan room at the institute's quaintly named Boys' Hostel. He survived with difficulty, I only learned much later, on a government stipend of about Rs 60 a month. My mom's good food must have been, no doubt, a lifesaver.
At some point shortly afterwards, I left Ranchi. As did Dr Siras. We lost track of him.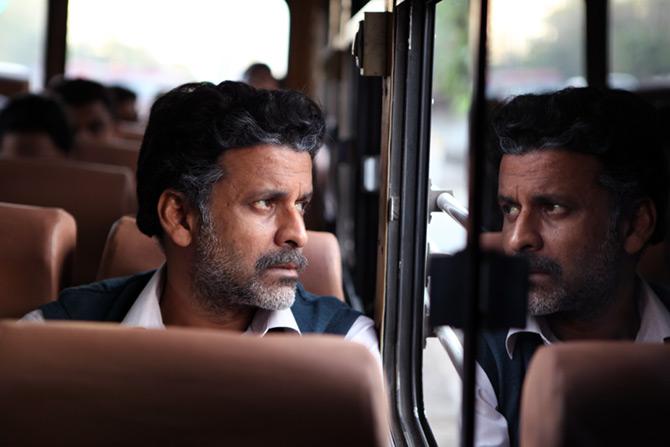 I remember reading in horror a newspaper report in 2010 about a dastardly sting operation, mounted by a local television channel, on a gay professor in Uttar Pradesh, who was filmed having sex with a rickshaw-wallah.
My blood boiled when I read further that the poor man committed suicide after the university, where he had worked for 20 years, terminated his employment. Though he fought through the courts to be reinstated and won, he apparently did not get the university's revokement letter till after his death.
My anger and disbelief only swelled when his miserable death, at the hands of the rottenest journalism, received hardly any notice. Let alone outrage.
Was there no punishment due to the television channel? Or to its prying reporter? How dare he invade a person's privacy in such a shabby manner?
I was a journalist myself and remember filing the awful case in the back of my mind thinking I would investigate and write about it. But I didn't.
It was only when I was in Ranchi, December 2015, for my mother's funeral, that I was told that the ill-fated professor at the Aligarh Muslim University was our unfortunate Dr Srinivas Ramchandra Siras.
His fellow batchmates, some who went on to become senior professors of psychiatry at the Central Institute of Psychiatry, are reassured that at least film director Hansal Mehta thoughtfully gave Dr Siras cinematic justice in Aligarh. Dr Siras, a Hindi film bhakt, would have been delighted to know that a movie was made on him.
Says Dr Vinod Kumar Sinha, director professor of psychiatry at CIP: "I was shocked by Siras' death when I came to know from someone that it is the same (Siras), our old Siras. It was unbelievable. And it hurt me. I don't know this filmmaker, but I do admire him for bringing up this issue. He has to be commended for his effort."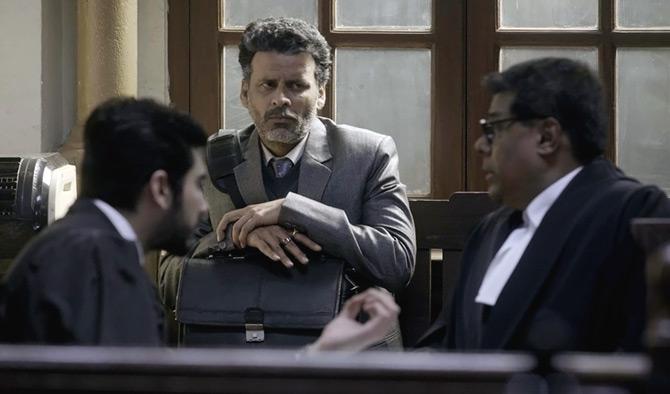 /p>
Dr Siras is still remembered vividly for his many eccentricities among his peers in Ranchi, if not for his singularity and colourful personality.
Dr T Sudhakar Bhat, who once worked at CIP, now lives in Sullia, Karnataka, after retiring from central government service. He earned a postgraduate degree in psychiatry and got admission into the course the same year as Dr Siras. "I did not have much contact with him. But I remember clearly a man, slovenly dressed, dark and lean, moving around in Hawaii chappals. His talk was very circumstantial."
Dr Sinha, on the other hand, knew Dr Siras rather well and recalls him fondly. "He was my next door roommate... We were allotted rooms next to each other. What was peculiar, right from day one, was that he was a bit of an odd man out, in the sense he hardly mixed with any one of us."
"Later, I became quite friendly with him, because he used to talk to me (more than the others). Why, I don't know. But there was a particular point when he would talk to me everyday. He was affectionate towards me. And outspoken. Whenever he talked, people would keep mum after he spoke. They just smiled. A kind of sarcastic smile in reply."
"While we ate at the hostel mess he cooked himself. Very plain food -- rice, dal and one sabzi, that's all (Dr Siras was vegetarian). He was very fond of listening to old Hindi film songs, those 78 rpm records which disturbed us, no doubt about it."
Dr Sinha woke each morning to Dr Siras's gramophone spinning tirelessly and went to sleep with it too, Lata Mangeshkar singing endlessly, late into the Ranchi nights.
"Siras was also very fond of knitting. While walking from the hostel to the institute, he always knitted pullovers. He carried a bag in which he had yarn. He said he was knitting for his nieces. He didn't have many topics to discuss -- films, music and cooking. Raj Kapoor was his favourite actor. And Awara and Shri 420 his favourite films."
Dr Sinha remembers Dr Siras discussing some personal issues and he must have spoken about this to my mom as well. Like the fact that he had a bungalow back in Gokulpeth, Nagpur. And that his mother wanted him to either marry or marry again, and discussions about who would inherit the house.
My father Dr Shashi K Pande, who interviewed Dr Siras for his admission to CIP, a procedure he had instituted, says: "Although I do not recall now the interchange of questions asked of him and his responses, he obviously impressed the interviewing panel that consisted of three of us."
"Unquestionably, his interest in becoming a professional in clinical psychology was serious and sincere. He easily qualified. Since I resigned the directorship of CIP only three months after Siras began his work/studies at the institute, I did not get to know him."
"I do recall Siras visiting our bungalow sometime in those three months -- students often came -- and after learning from my wife that cauliflower was my very favourite vegetable and that a particular spice used in its preparation -- particularly used in Maharashtrian cuisine -- was unavailable in Ranchi, he very kindly brought it for her from his native Nagpur," my father recalls.
"A nice person. A little odd. He was different from other people. The way he used to talk. The way he used to walk. His interactions. At times a little shy. At times a little rash," recalls Dr S Haque Nizamie, former professor of psychiatry and director at CIP.
Another batchmate, Dr Pisharoty Chandran, who now works as a medical officer in Thrissur, Kerala, says Dr Siras summoned up an image of someone "a bit different," but though he was a loner, he was not loath to mingling with others. And everybody remembers the never ending Bollywood songs that floated out of his room.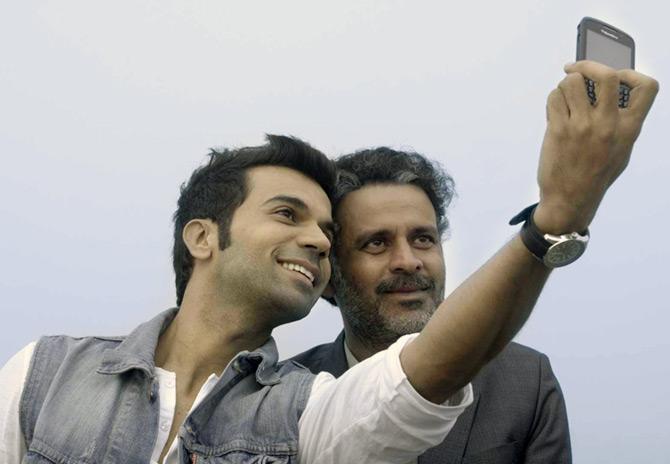 No one ever saw Dr Siras wear a proper pair of shoes or knew if he owned any. It was always "slippers". Maybe the flipflops contributed to his weird stride which was, according to Dr Sinha, because "he walked on his toes."
Dr Siras seemed to always sport a shawl, even if he liked knitting cardigans.
While he had effeminate aspects to him, no one remembers him coming out with his homosexuality, though he was often outspoken.
Recalls Dr Sinha: "We would talk about sexuality. We discussed it openly. In those days, in the classification of psychiatric diseases (based) on the international classification of diseases, homosexuality figured as a mental disease... He used to raise questions. Homosexuality is not a disease. Why does it figure as a mental illness? We had discussions."
Dr Siras was very careful about his money -- he had to be -- but his one extravagance was watching Hindi films. Since he didn't have many friends he invariably went off to Ranchi to see them alone. And walking! The nearest theatre was at least 13 km away and beyond.
A tendency to happily lean towards eccentricity was not Dr Siras's only trait. He also suffered from epileptic fits. As Dr Bhat remembers: "He often had injuries on his forehead because of falls. He was also known to wander about without purpose sometimes. It is difficult to say whether they were epileptic fugue states."
On one of his solitary jaunts to Ranchi city and back, to spend a few precious, magical hours with Raj Kapoor or Rekha, Dr Sinha recalls Dr Siras probably had a fit. "In that aura before getting the attack he (wandered) into Raj Bhavan (where at the time Bihar's governor spent his summer months, since the city was the state's summer capital)."
He was discovered by the Bhavan's guards, either post fit or pre-fit, and beaten up badly. The CIP's new director was contacted and told that one of the students was caught trespassing. Poor Dr Siras was brought back to Kanke in an ambulance and treated for epilepsy.
It was then that Dr Haque, who was hoping to specialise in epilepsy, conducted one of his first electro encephalograms. The vigorous alpha activity in his brain, that manifested itself flamboyantly in the EEG, confirmed that Dr Siras was indeed epileptic.
It was not clear how much of Dr Siras's character was due to epilepsy. Says Dr Sinha: "Those days it was called epileptic personality. He provoked anger in you or was too blunt. Mostly people used to get angry with him."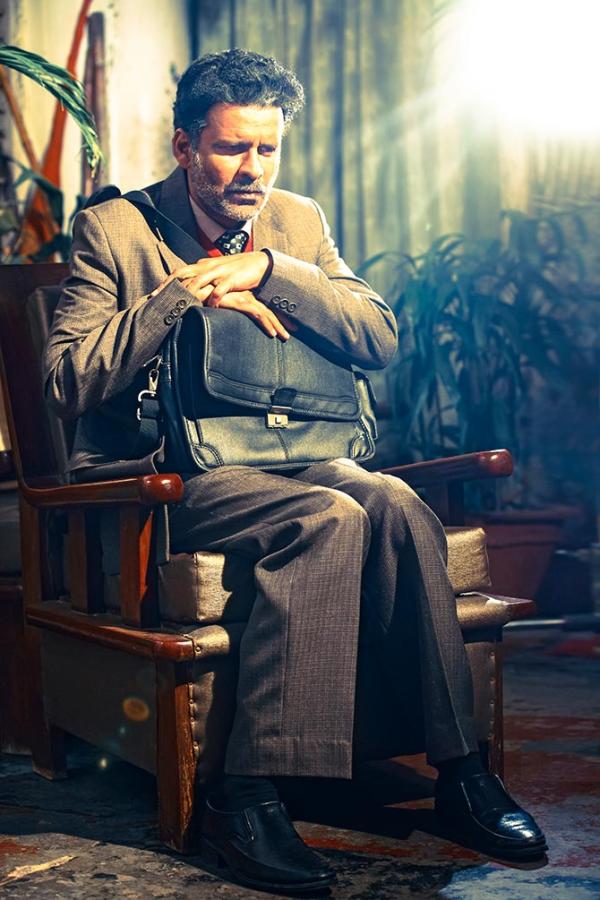 His colleagues were horrified beyond belief to hear, some time in 2010, of his suicide and know of the poor investigation it received.
Says Dr Haque: "It was shock, pain and disbelief. Unlikely that in today's world somebody would be killing himself for this reason. The kind of things that happened to him. The kind of social pressure. The way he was hounded."
"At the same time, I don't know, because when one has a burden like this to live with, they are also prone to depression," adds Dr Haque. "You can't really say that before he did it he was not in depression. (The manner of his death) was obviously tragic."
Dr Haque was saddened that after Dr Siras' death, "nobody made any noise. Nothing. It was small news. That was the end of it."
"If Siras was hounded and the film will ensure him justice, as an ex-classmate I would be happy," says Dr Chandran.
Was the sequence of events that lead to Dr Siras' death probable? Could he have been having an affair with a rickshaw-wallah that offended people at the university? Did he commit suicide in anguish as believed?
Says Dr Sinha: "When he was at CIP we never saw him indulging (his preferences) although we all change over time. I have my strong reservations about (what happened). Whether it was forced upon him, the rickshaw-wallah thing and all. I have my doubts. Maybe he took pity on the rickshaw-wallah and brought him to feed him as was expected from Siras."
"I have a feeling he was framed. Was it suicide or was he really murdered? He had been thrown off the campus. Perhaps some sort of gay activity (that the university did not approve of) led to this episode. I have a feeling there was jealousy."
Dr Siras was doing quite well for himself at AMU in 2010 in the department of Marathi, gaining professorship and becoming head of the department of modern Indian languages. Dr Sinha feels someone may have gotten jealous and wanted him out, using his homosexuality to cast him in a bad light and then frame him.
How heartbreaking that Dr Siras' favorite song -- says Dr Sinha -- was Ajeeb Dastaan Hai Ye; Kahan Shuru Kahan Khatam, Yeh Manzilein Hai Kaunsi, Na Woh Samajh Sake Na Hum (Dil Apna Aur Preet Parai, 1960, starring Meena Kumari, Raaj Kumar and Nadira). (This is a strange story. One does not know where it begins and where it ends. What kind of destiny is this? Neither of us understood it.)
When Hansal Mehta's Aligarh releases on February 26, several of us who knew him back in those good ol' Ranchi days will flock to the cinema halls to see Dr Siras finally get justice. And cheer.
In hindsight, I am happy my late mom had the patience to sit those long hours with Dr Siras and be there for him in her little way. Maybe she is still offering him cups of tea somewhere in the Great Hereafter.