Sukanya Verma tells you what, only the way she can!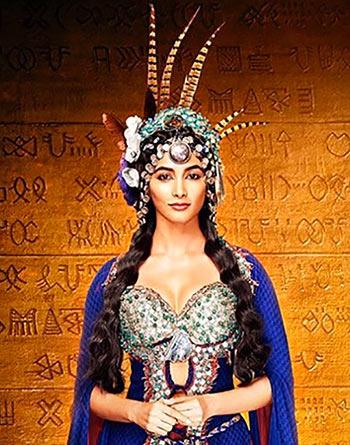 Love it, hate it but you just cannot ignore the bewildering depiction of the Indus Valley Civilisation in the promo of Ashutosh Gowarikar's brand new offering, Mohenjo Daro.
It's not the first time the director of an Oscar nominated film travelled back in time to fashion a large-scale celluloid epic.
Be it Lagaan, Jodhaa Akbar or Khelein Hum Jee Jaan Se, period films are familiar terrain for the somber filmmaker.
In his latest starring Hrithik Roshan and debutant Pooja Hegde, Gowarikar weaves a good versus greedy yarn set in circa 2016 BC, in a tone that feels more Drona than Discovery of India.
We'll know for sure on August 12, when the film hits the screens.
Meanwhile, here are 10 important things textbooks won't tell you, but we've learned purely by watching Mohenjo Daro's extravagant trailer.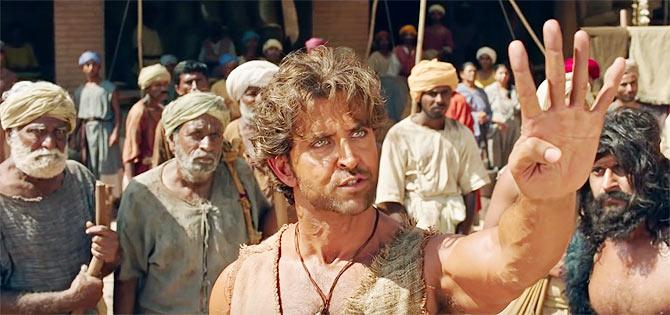 Guys bleaching their hair blonde was a thing even before the British Raj, before the Mughals, before Christ, before Buddha and before India as we know it.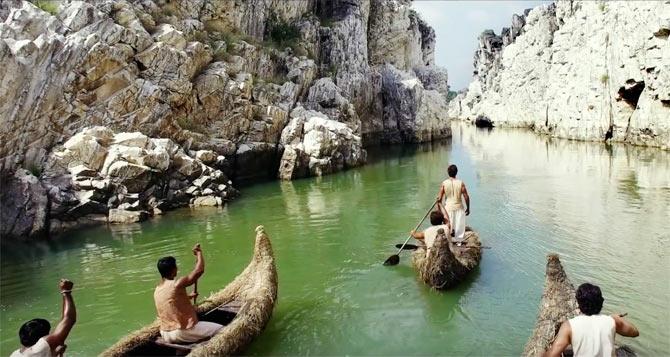 Marble Rocks in Bhedaghat, Madhya Pradesh are Bollywood's go-to location to come across as authentic inhabitants of ancient India.
There's Hrithik Roshan enjoying his O Majhi Re moment in Mohenjo Daro.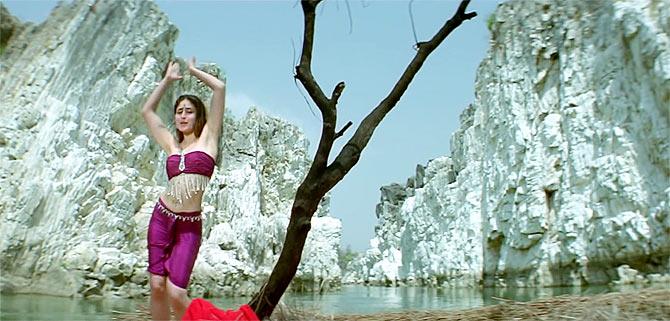 And, hey, that's his Kabhi Khushi Kabhie Gham co-star Kareena Kapoor doing what looks like a 'been there, done that' victory dance at the spot in Asoka.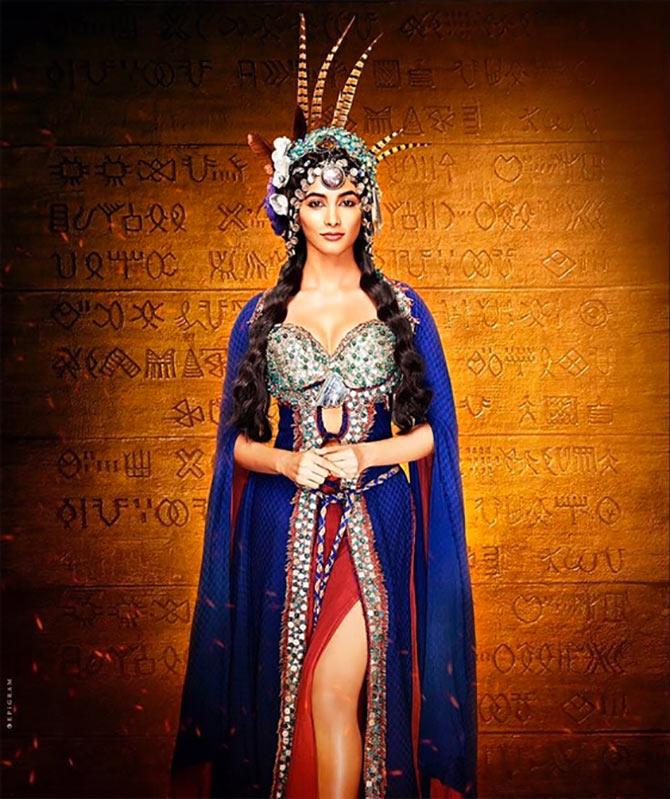 Mohenjo Daro women shopped from Maganlal Dresswala's ancestors. Or perhaps Barbie's exotic 'Princess of the World' collection served as an unofficial inspiration for former Miss India Pooja Hedge's look by costumer designer Neeta Lulla.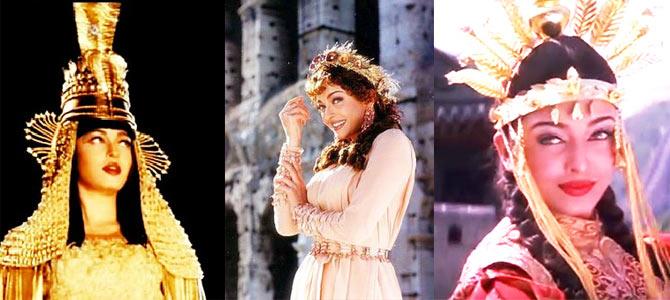 Only, didn't she already cover that with Aishwarya Rai in Jeans?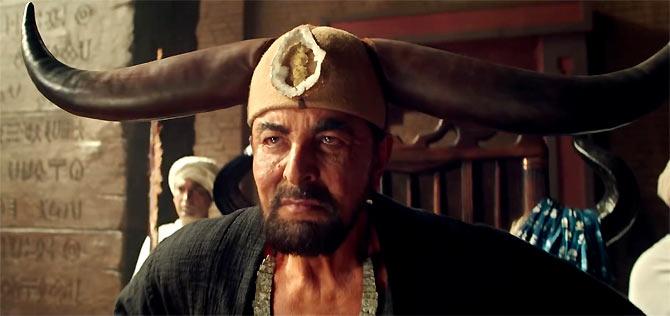 Mohenjo Daro enlightens us how, before the focus shifted to shoes, human beings were judged by their headgear -- the more bizarre, the better.
Kabir Bedi lives out his Mola Ram fantasy in a horned helmet.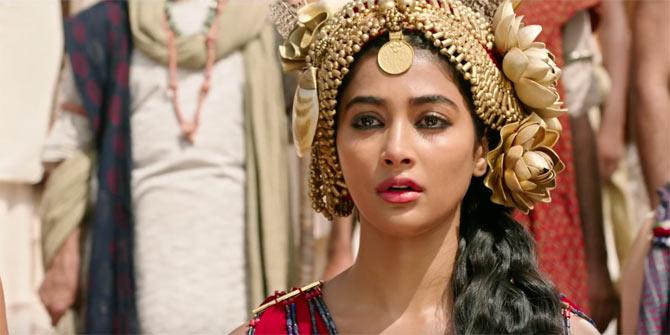 Pooja understands what it's like to be a coffee table centerpiece.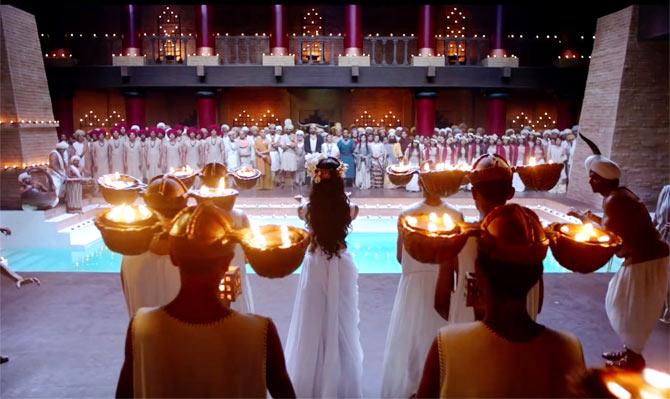 Minions wearing lamps in their hair -- how's that for lightheaded?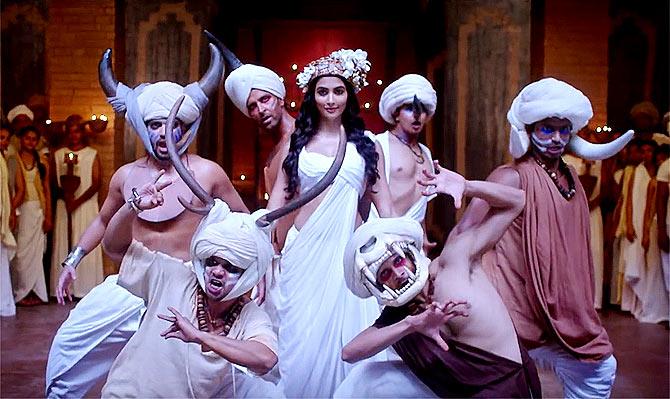 More minions wearing horns and skulls, Mola Ram has quite a following in Mohenjo Daro, yes?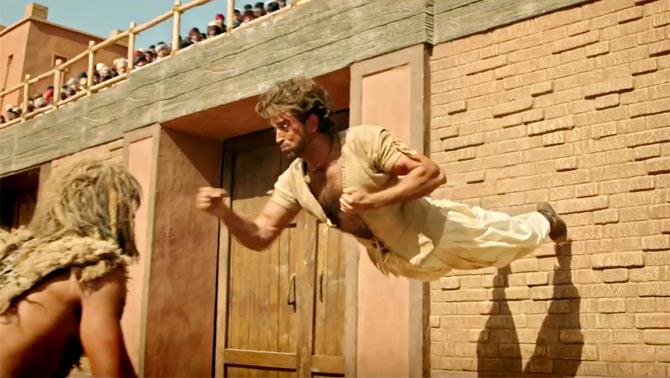 Say, Krrish can fly even in 2016 BC. No sign of Jadoo though.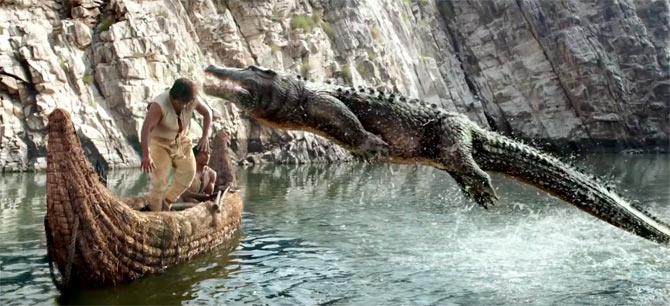 Think chiffon, think Yash Chopra. Think crocodile, think Roshans. Think 'crocodile in a chiffon sari', think Dimple Kapadia in Luck By Chance.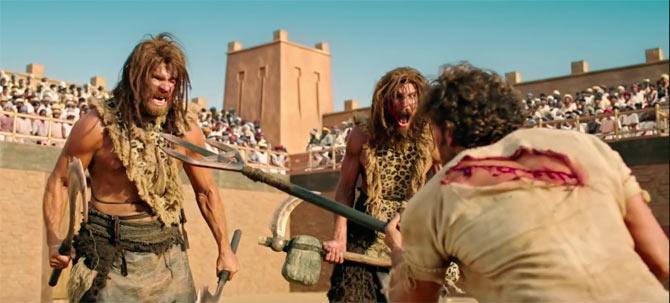 Bronze Age Krrish got into a Gladiator style duel with scruffy, bristly avatars of Fred Flintstone and Barney Rubble to make pop culture history. So it's not in the records, big deal.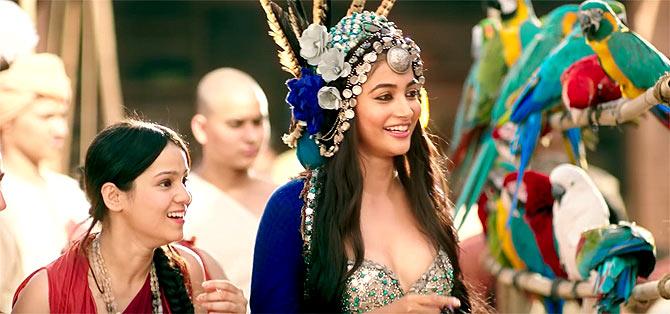 Regardless of what period the story is set in, the Bollywood heroine is an easy breed to identify. She's ALWAYS the ONLY one showing leg and cleavage in a crowd of demurely dressed ladies.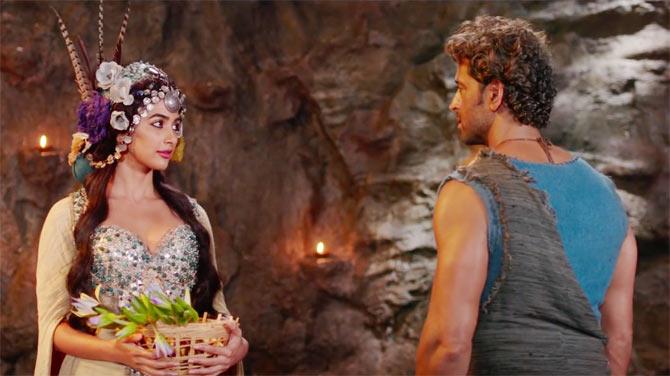 Primitive or present, love at first sight never goes out of style. Only here it looks more like a page out of designer Sabyasachi's spring fashion catalogue.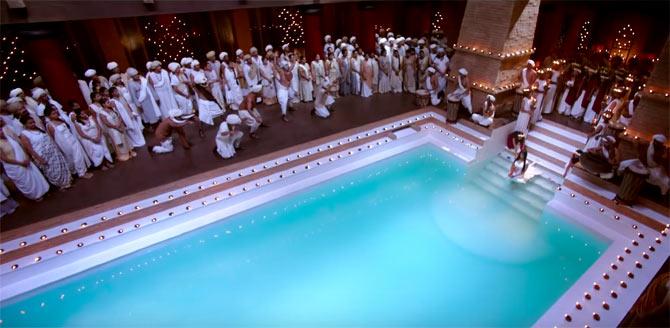 These Mohenjo Daro-ites sure know how to let their hair down. One glimpse of that prehistoric pool party and a life deprived of movies, television, internet or cell phones doesn't seem such a drag after all. It's also given us plenty of ideas for Halloween.