The latest updates from Hollywood.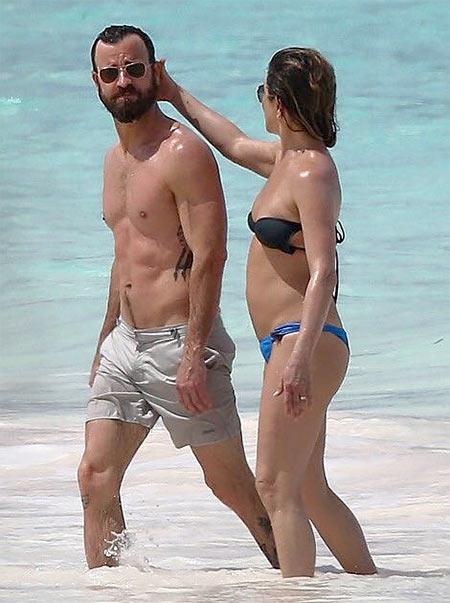 IMAGE: Jennifer Joanna Aniston/Facebook
Rumours have been doing the rounds that Jennifer Aniston, 47, is pregnant with her first child after she got snapped on a beach with what appears to be a baby bump.
The actress got clicked while she was holidaying in Bahamas with her husband Justin Theroux.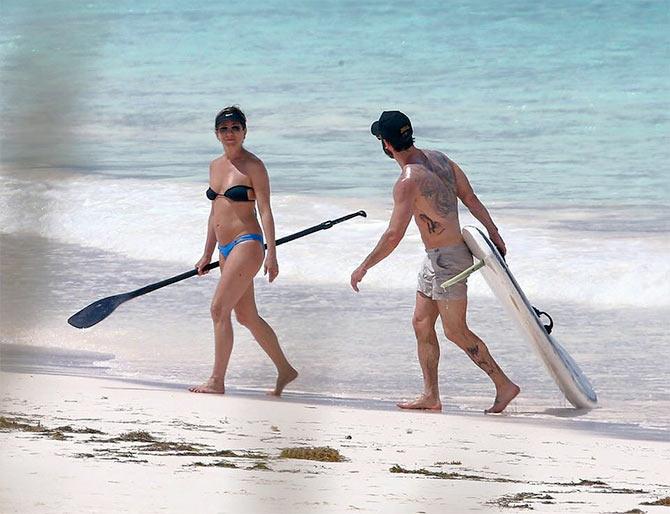 IMAGE: Jennifer Joanna Aniston/Facebook
However, Aniston's publicist rubbished the pregnancy reports saying, 'Jennifer is not pregnant,' to Metro.co.uk.
As for the visible bump, her spokesperson told Entertainment Weekly, 'What you see is her having just enjoyed a delicious big lunch and her feeling safe on private property.'
Jennifer and Theroux got married last August after dating for over four years.
***
Mila Kunis, Ashton Kutcher expecting second baby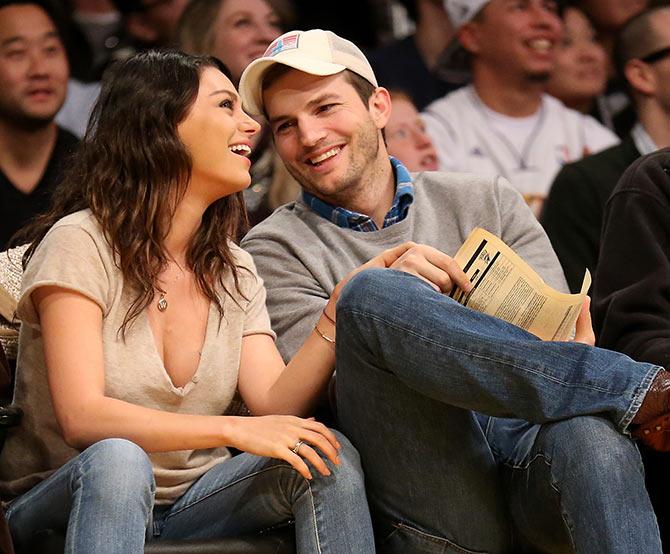 IMAGE: Stephen Dunn/Getty Images
Mila Kunis and her actor husband Ashton Kutcher have announced they are expecting their second child together.
The Hollywood couple welcomed its first child, daughter Wyatt, in October 2014, and the parents' representative confirmed that the little girl will soon become an older sibling, reported People magazine.
Kunis' pregnancy news may come as a surprise to some fans, as just last month while she was promoting new comedy Bad Moms, the star insisted she was not carrying a child.
'I'm not pregnant... but absolutely I do want to have more kids one day, for sure,' she told Entertainment Tonight at the time.
Kunis, 32, and Kutcher, 38, met on the set of their hit sitcom That '70s Show, but the pair did not become engaged in a romantic relationship until 2012.
The longtime friends married in July 2015.