We celebrate Bhattsaab and his greatest gems.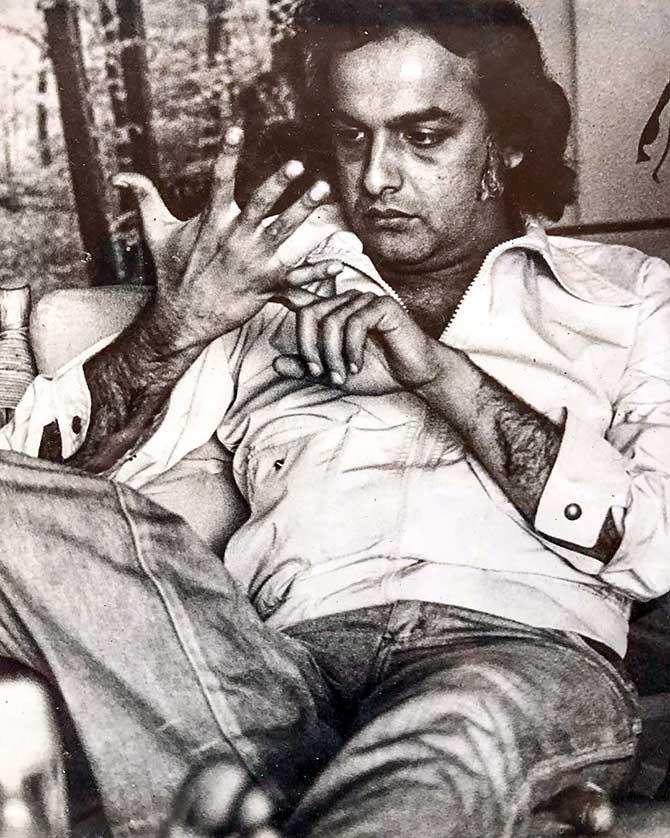 'Indian cinema does not require me or any other self proclaimed genius to steer it to exalted heights. In any case, who has given me the mandate? I'm just an entertainer. I'll sing my song and go. I don't give a tinker's damn for posterity. Oblivion is my lot.'
Nobody explains Mahesh Bhatt better than Mahesh Bhatt.
And to think these words just fell out of his mouth extempore during a Rediff Chat conducted with the filmmaker two decades ago.
Bhatt's deep perception and openness about his topsy-turvy life not only makes for excellent copy but has extended to some of his movies as well.
Truth be told, some of his best stories are his most personal ones.
Cinema is in his blood.
His father Nanabhai Bhatt helmed over 100 entertainers, mostly in the fantasy and mythological genre. Though Nanabhai never married his mother Shireen, a Shia Muslim, the complicated relationship between Bhatt's parents became a recurring motif in many of his films.
So did his youthful romance with first wife Kiran, with whom he has two children (Pooja, Rahul), as well as its collapse following a widely publicised affair with actress Parveen Babi.
Bhatt then married his Saaransh heroine, Soni Razdan; they have two daughters, Shaheen and Alia.
At the end of the 20th century, and after more than two decades of calling the shots across fine and forgettable movies, Bhatt decided to quit direction and limit his creativity to writing and producing.
Though his filmmaking isn't strong on technique and prone to melodrama, Bhatt's ability to bare a wide range of human feelings and foibles on screen marked a welcome change from the generally cautious expression of complex sentiments.
At 70, Bollywood's original enfant terrible is happy to be known as Alia Bhatt's daddy, spew philosophy on Twitter and make his acting debut in The Dark Side of Life: Mumbai City.
On his birthday on September 20, we doff our hats to 10 essential Mahesh Bhatt movies.
Arth (1982)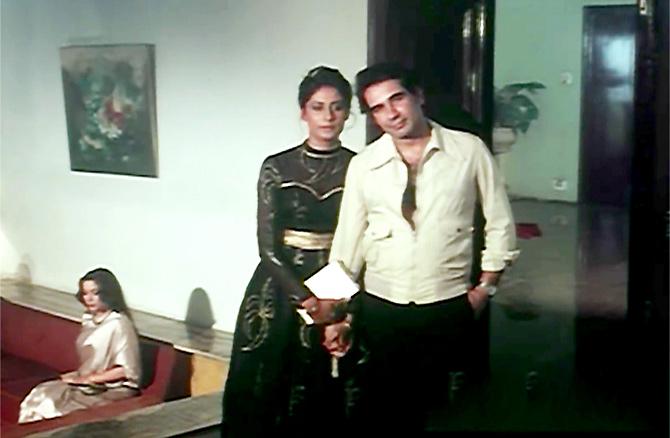 In the semi-autobiographical Arth, Bhatt gets into the head and heart of a crumbling marriage as the three characters at the centre of its storm -- a heartbroken wife, her unfaithful husband and his neurotic girlfriend -- cope with the anomalies it brings about in their own peculiar manner.
Enriched by Jagjit Singh-Kaifi Azmi's poetic collaboration, it's fascinating to watch two of Hindi cinema's biggest powerhouses -- Shabana Azmi and Smita Patil -- going to pieces over a man deserving of neither.
Saaransh (1984)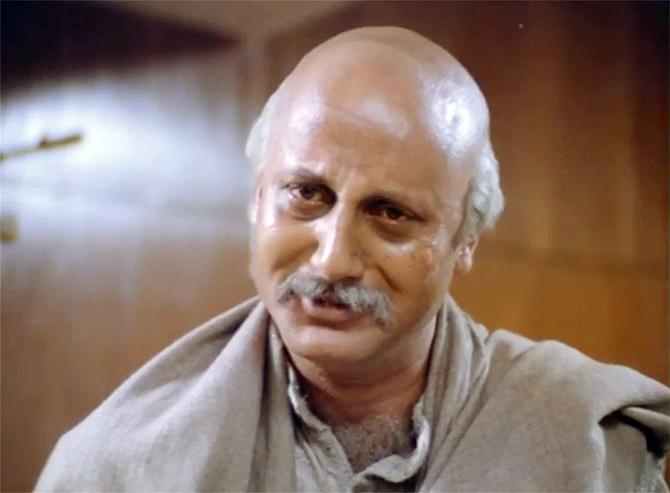 Bhatt examines an elderly couple's grief as well as the sense of purpose they find in a young woman's cause in the award-winning Saaransh.
Devoid of any frills or flimflam, the poignant drama greatly benefits from a 28-year-old Anupam Kher's authenticity as a senior citizen traumatised by his only son's sudden demise.
Janam (1985)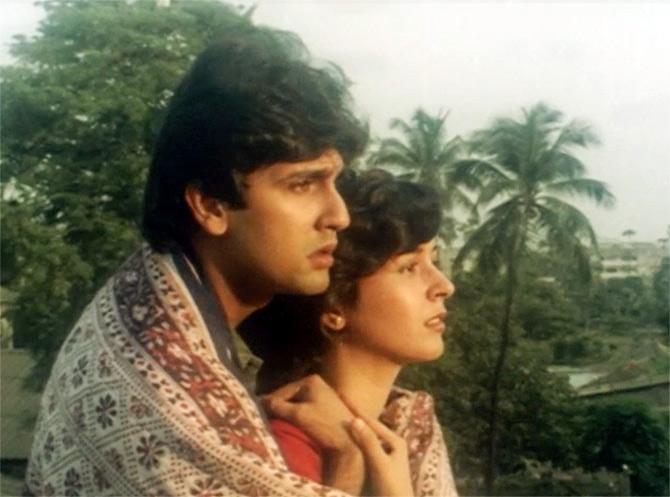 The director digs into his personal life to tell the gentle love story between him and his first wife, the problematic relationship he shares with his father and his efforts to gain his public acknowledgement in Janam.
Though made for television, the Kumar Gaurav-Shernaz Patel starrer does well in showing off the raw impulses of a shabbily treated young man's anger and anxiety.
Quite a bit of it was later packaged into a fancy musical the world now knows as Aashiqui.
Naam (1986)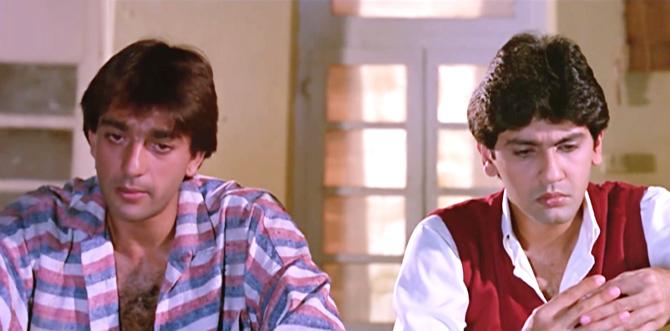 Bhatt's collaboration with writer Salim Khan is a Deewar-reminiscent story of two brothers, their upright mother and their sense of right and wrong with lots more convolutions.
Naam's compelling content and an unexpectedly vulnerable Sanjay Dutt gave the actor's career a new lease of life and reiterated Bhatt's success in relationship stories.
Kaash (1987)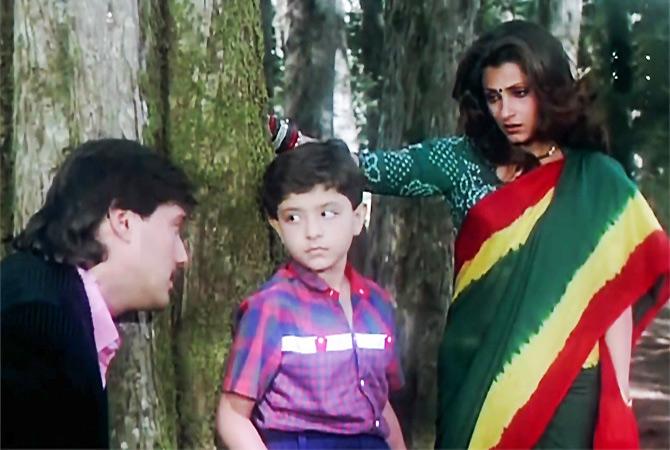 With its made-for-tears premise about an estranged couple coming together for the sake of their terminally ill son, Kaash unabashedly aims at the tissue box.
Bhatt lends its fundamentally manipulative plot ample soul and substance by digging deeper into its characters, their compulsions, flaws and fragility though Jackie Shroff and Dimple Kapadia's heartfelt performances.
Daddy (1989)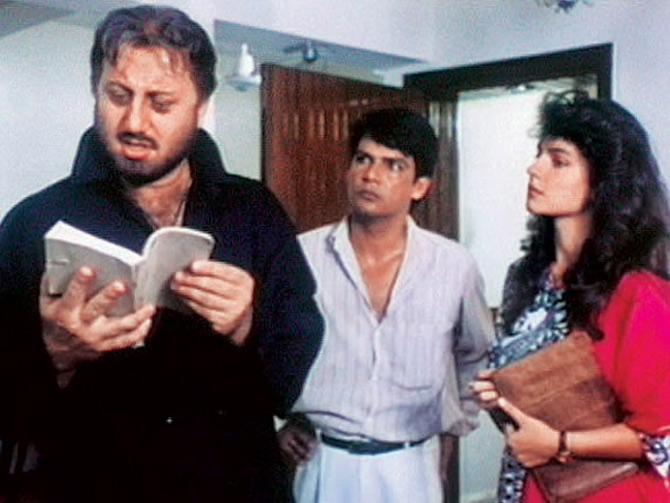 Bhatt's battle with alcoholism and the lessons it taught him are deftly woven to chronicle the recovery and redemption of Anupam Kher's faded ghazal singer as he reconciles with his teenage daughter, played by a fresh-faced Pooja Bhatt in Daddy.
A modest-looking movie that gets all its strength from Bhatt's ear for exquisite music and a genuine understanding of damaged fathers and devoted daughters.
Dil Hai Ki Manta Nahin (1991)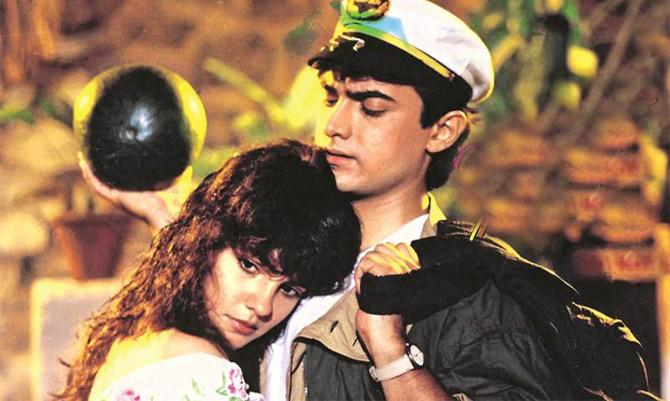 Every single scene in Bhatt's breezy rom-com owes its existence to Frank Capra's It Happened One Night and yet, Dil Hai Ki Manta Nahin is somehow better in every single way.
Writer Sharad Joshi's crackling wit, Nadeem-Shravan's mellifluous score, Aamir Khan-Pooja Bhatt's crackling chemistry as they squabble non-stop, as well as Bhatt regular Anupam Kher's hilarious contribution ensure DHKMN's special place in audience memory.
Sadak (1991)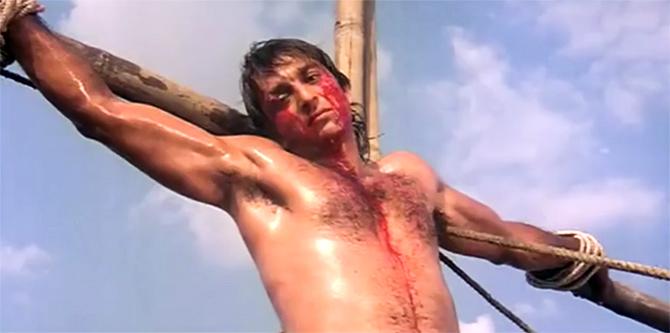 The year 1991 spelt gold for Bhatt at the box office.
His other mainstream movie is fronted by a punkish Sanjay Dutt, brazenly modelled on Robert De Niro's character in Taxi Driver, locking horns with Sadashiv Amrapurkar's brutal brothel-running eunuch, Maharani, over a doe-eyed Pooja Bhatt.
Its extreme aggression may seem over the top now but Bhatt's dark, bizarre depiction of the underbelly hit in ways Bollywood viewers weren't really accustomed to.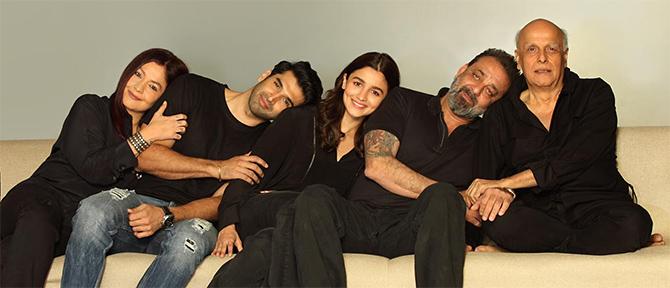 In fact, Mahesh Bhatt announced on his 70th birthday that he will return to direction with Sadak 2. The film will star his daughters, Pooja and Alia, along with Sanjay Dutt and Aditya Roy Kapur.
Hum Hain Rahi Pyar Ke (1993)
Although Bhatt didn't dabble in too much comedy, his flair for humour made for a frothy change of pace.
In this reworking of Cary Grant-Sophie Loren's Houseboat, Aamir Khan and Juhi Chawla channel their vivacious camaraderie to play every kid's dream uncle-aunty pair taking on a troika of mischievous kids, a madcap Sindhi father-daughter jodi, a nagging Japan-returned employee and a whole other bunch of nuts.
The upshot is a hoot!
Zakhm (1998)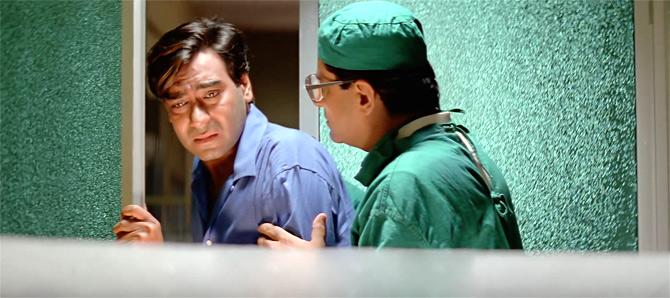 Bhatt hits quite a few high notes in the secularist pursuits of Zakhm, which blends two timelines -- the sad love story of his parents and a son learning about his mother's death during the 1993 riots.
Ajay Devgn won his first National Award for his stirring portrayal in the movie that Bhatt likes to describe as a 'cry for peace.'