Fardeen: the new Provogue man
Bharati Dubey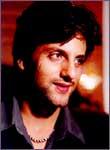 Fardeen Khan is the new Provogue man. The actor seems to be definitely going the Hrithik Roshan way. Fardeen and Hrithik have a lot in common, besides just being relatives.
Both Fardeen Khan and Hrithik Roshan are Provogue men. Although Hrithik did not endorse Provogue, he was associated with the product during the promotion of his debut film, Kaho Naa... Pyaar Hai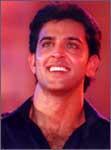 Hrithik is now the model for the Tamarind range of menswear.
Unlike Hrithik, Fardeen's film career got off to a disastrous start with Prem Aggan. Jungle saw a much improved and confident Fardeen Khan. With Pyaar Tune Kya Kiya Fardeen has become hot property. "Many people have approached me. But I would like to do films which convince me. I am not here for the money," asserts Fardeen.
Fardeen is now slated to appear in Hum Ho Gaye Aapke. Meanwhile, it is also learnt that Pepsi has approached Fardeen Khan to endorse the soft drink.
Tell us what you think of this feature