'The government has assured us support.'
'The civil aviation ministry have told us that whatever we need, we will get prime airport slots and bilateral rights.'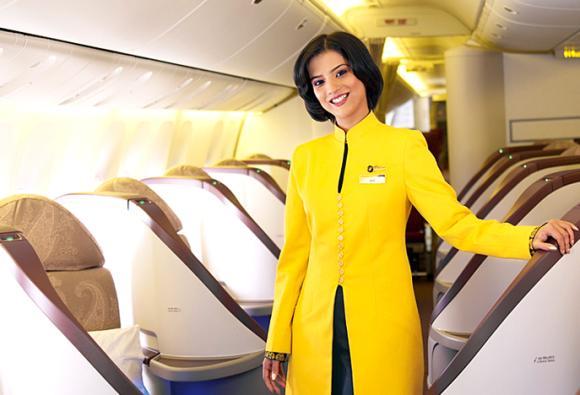 Last October, Indian aviation boardrooms had one question to ask: Who is Murari Lal Jalan and why is he daring to tread into dark territory.
UAE-based Jalan and his partner Kalrock Capital were approved by bankers to restart Jet Airways, which went bankrupt two years back.
In his first interaction with the media, Jalan tells Arindam Majumder why he acquired Jet, about the opportunity he sees in restarting an airline during a pandemic and the rumours about his connection with ex-promoter Naresh Goyal.
You haven't been anywhere close to aviation. What got you interested in the business?
Actually, it Is not like that it happened suddenly.
We have been working on structuring a bid for Jet Airways for more than a year.
Covid accelerated the urgency from our side and government also offered a lot of support. Hence, it happened.
But the aviation business in India is cut-throat and littered with multiple unsuccessful adventures. We hardly have any big business group in India betting on aviation. What is your perspective on the Indian market?
Fortunately for me, the situation is totally different.
I entered the business when the market was depressed.
So, I got everything at a very reasonable price.
I am going to be the only airline, probably in the entire world, which will have no big liabilities.
We'll be flying with a clean slate and will be in a much better situation than others.
So, the situation will be completely different for me where I have an established brand but without any liabilities.
What about the existing liabilities? Of course, the part to Indian creditors has been wiped out. But what about the money Jet Airways owed to lessors and foreign airports. Is that a risk?
No, according to my understanding, after my resolution plan gets approved by the NCLT, we don't see unseen expenses or liabilities.
We are very sure we will start on a clean slate and I don't think we will face any such problems.
Has there been any discussions on this front with erstwhile business partners of Jet Airways?
We have been discussing with them since we decided to bid.
That's an ongoing process and we will continue that.
We are just waiting for NCLT to approve our plan and post that we will start finalizing contracts with them.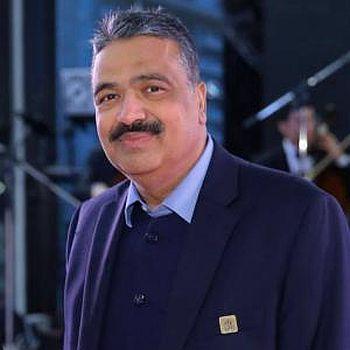 The resolution process of Jet Airways is now more than two years old. As an overseas investor are you frustrated at the speed?
I am not worried about the speed of the process. Things are going alright.
We must understand that the world is passing through an extraordinary situation due to the pandemic and still things are moving fast enough.
Of course as a businessman I would want kal ka kaam aj ho jaye, but when you are in a system, kal ka kaam kal hi hoga.
So, there is no extraordinary delay. We are quite comfortable.
Does your partner Kalrock Capital also share the same optimism?
Yes, they are also confident about the opportunities that India provides.
But the slow process at NCLT has derailed your earlier plans of starting in summer of 2021. When are you looking to launch now?
We are working on that. Summer schedule runs from end of March to end of October.
So, I think we will be able to start by summer schedule -- say in four to six months.
Whether that will be starting of the schedule or end of schedule will have to be decided.
The entire business plan of restarting of Jet hinges on availability of prime airport slots and bilateral rights. How confident are you getting those back?
Covid has made things better for us.
The capacity of most of the constrained airports have improved and in our discussions with the civil aviation ministry, they have told us that whatever we need, we will get it.
Do you foresee any challenge from rival airlines to government returning your slots?
I don't. The government has assured us support. Today, it is too early to talk about that.
When my aircraft starts coming, I am sure we will get slots and international flying rights.
What will the new Jet Airways look like? How many aircraft are you going to start with?
It will be a full-service carrier with a business class.
We will continue the Jet Airways brand and legacy.
We are going to start with 25 aircraft, mostly narrow-body, but also have some wide-body aircraft.
In the beginning, only 20 per cent of the fleet will be wide-body.
Have you started discussions with aircraft manufacturers?
I cannot finalise my orders unless NCLT clears the plan.
Once that is approved, we will finalise the contract with manufacturers.
How confident are you of starting international operations during the pandemic which has impacted the sector heavily?
Vaccination is going at full scale and by the time we are airborne, a large section of population will be vaccinated.
In the next four to six months, things will change a lot.
Take, for instance, the UAE which has vaccinated a large section of their citizens.
The UAE is going to be a primary destination for Jet Airways and I have positive feelings about that.
You plan to restart the business with an initial investment of Rs 1,000 crore (Rs 10 billion). But with Covid, the requirement for an airline will exceed that.
The creditors committee has seen our plan and approved that.
So, the experts have seen our funding plan and source of that fund.
Let me reassure that there will be no dearth of funding for Jet Airways.
Questions have been raised about your connection with ex-promoter Naresh Goyal and with Tony Gupta. You have something to say on that?
I have never met Naresh Goyal and there is nothing for him to do in Jet 2.0.
Regarding the Gupta family, some of them are very good friends, but those are personal relations.
Professionally, I am not connected with them and I have no financial dealings with them.