Roopam Asthana, CEO and whole-time director, Liberty General Insurance Ltd, will answer your queries on HEALTH and AUTO insurance.
Do you have health or auto insurance queries? Please mail us at getahead@rediff.co.in with the subject line 'Ask Roopam' and Roopam Asthana will answer all your health and auto insurance queries.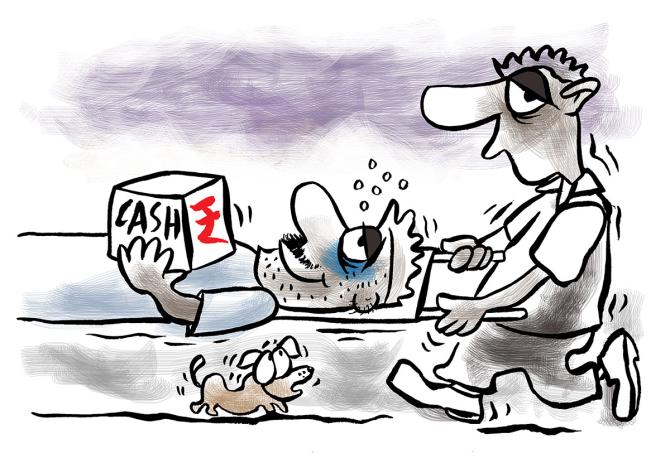 ---
With COVID-19 infections raging across the globe, it is essential to have a solid health insurance policy. If you are looking to buy one, take care you do not make these five common mistakes, says Roopam Asthana.
1. Not disclosing medical history
Many times while buying health insurance, applicants do not reveal their existing medical condition fearing that such disclosure might result in rejection of their proposal or that they might have to pay a high premium.
This should be avoided as hiding medical history could result in the insurance company rejecting your claim in the future on account of mis-representation of facts and non-disclosure of relevant information that could have altered the underwriting decision of the insurance company.
Be honest and provide all information that is asked for when you are purchasing health insurance.
2. Not buying personal insurance cover
Your employer may be providing a health cover for you and your family, but even then you must purchase personal health insurance. This is because the coverage provided by your employer may not be sufficient and also because it will be discontinued abruptly once you leave the job. Hence it is always better to have personal health insurance which protects you and your family at all times.
3. Not getting adequate coverage
It is not enough just to buy health insurance; one should look for sufficient sum insured as well. This could vary with family history of medical complications and type of hospital that you may want to be treated in.
Many people tend to buy a policy with small sum insured to save on premiums. This could come back to bite you in a medical emergency and lead to heavy financial loss.
Take into account the fact that medical inflation is much higher than retail inflation. Also while choosing health covers, many people tend to select the most basic cover to save on premiums. However, it makes sense to consider some of the add-ons like critical illness riders, reinstatement benefits, ambulance charges, daily cash benefits and others to ensure comprehensive coverage.
4. Not reading the fine print
When buying any financial product, you must read the fine print carefully and understand all the terms and conditions. A policy may not cover pre-existing diseases for a certain period after it is bought, depending on the type of disease or there might be caps on the type of hospital room.
Reading the fine print ensures that you are not caught off guard when a medical emergency strikes.
5. Purchasing insurance just to save tax
According to Section 80D of the Income Tax Act, health insurance also allows you to save tax. But, one should understand that buying health insurance just for saving tax is a bad idea.
You should look at buying health insurance to provide adequate financial protection in time of a medical emergency and tax break should be treated as secondary benefit.