Forget Munnar and Manali, these places in India are worth your time, says Vineet Rajan.
1. Halebidu, Karnataka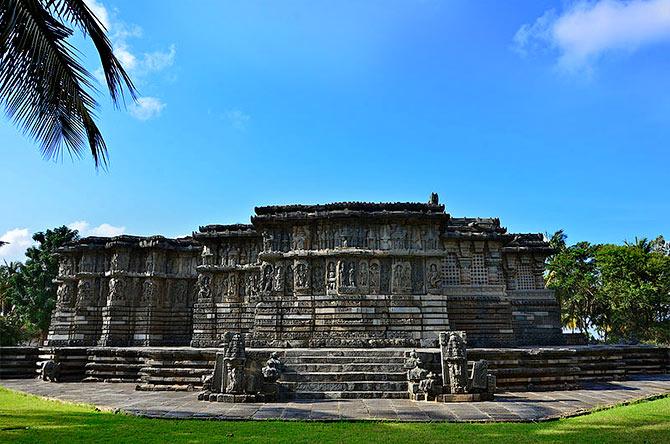 The town of Halebidu is located in the Hassan district of Karnataka.
Situated 150 km from Mysore, this town is known for the Vaishnavism Hindu temples.
Halebidu was the regal capital of the 12th century Hoysala Empire.
The two most famous temples in Halebidu are the Hoysaleswara temple that is dedicated to Lord Shiva and Santaleswara temple that is dedicated to Shantala Devi.
This town still has the architectural remains of the Hoysala Dynasty. When visiting this place, do take the time out to also visit Shravanabelagola which houses several Jain Monuments.

2. Ponmudi, Kerala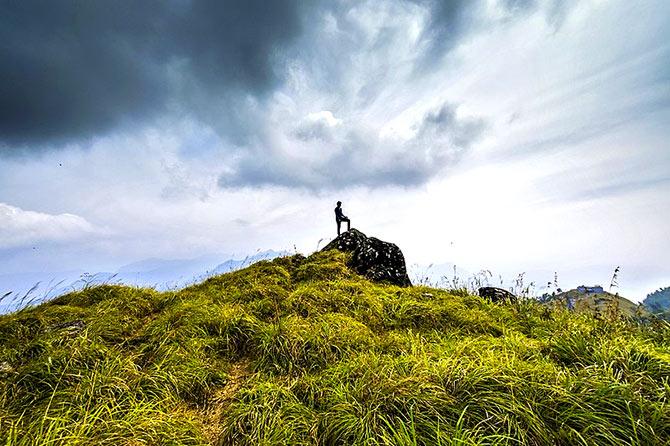 Located 53 km from the city of Trivandrum, Ponmudi is a hill station in the western ghats of Kerala.
This place situated at an altitude of 1,100 m above sea level.
These ranges are a beauty to the eyes with lush green hills and waterfalls.
Going on a trek here is the most popular thing to do.
Ponmudi is also well known for its spice plantations.
The climate is pleasant throughout the year which makes this place a worthy visit at any time during the year.

3. Champaner, Gujarat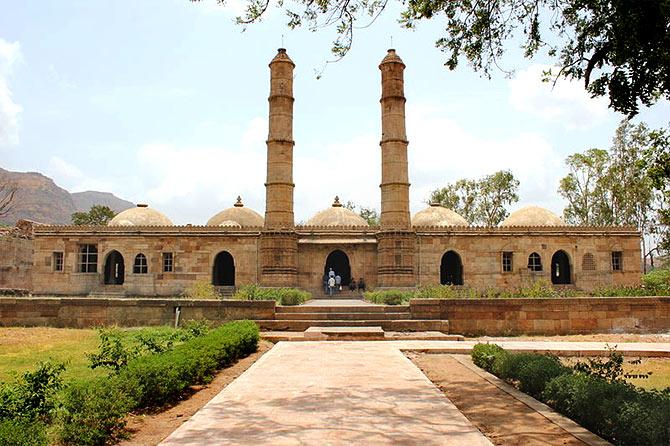 Champaner is located 43 km from Vadodara in the district of Panchmahal.
This historical city is a UNESCO world heritage site.
It houses several archaeological treasures like the 8th-century structure.
Champaner is a great offbeat destination if you are into history and want to experience a vintage-style holiday.
Apart from the ancient structure, there are fortresses, pilgrimage sites, and mosques that you can visit.

4. Hemis, Jammu, and Kashmir
Hemis is located 40 km southeast of Leh in the district of Ladakh.
Surrounded by snow-covered ranges from all sides, Hemis is known for the Hemis Buddhist Monastery that came into being in 1672 AD.
The Hemis National park which is a high-altitude national park has many endangered mammals including the snow leopard.
Every year in June, this town holds the Hemis festival honouring Padmasambhava.
This very calm and scenic place will be a perfect offbeat destination for your next vacation.
5. Bhedaghat, Madhya Pradesh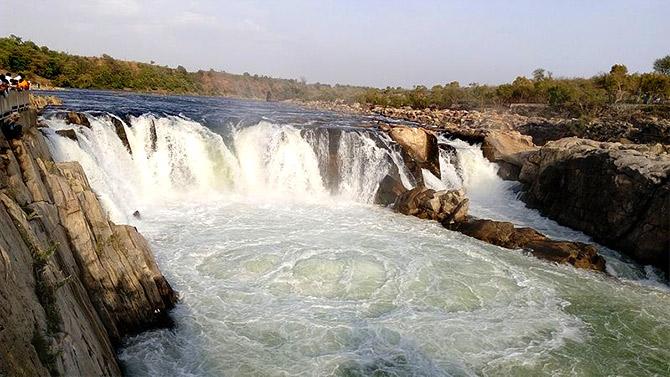 Bhedaghat is a town in the district of Jabalpur in Madhya Pradesh. It is approximately 20 km from the city of Jabalpur.
Dhuandhar falls, Chaunsath Yogini temple and the marble rock are some of the places you should visit.
The marble rocks along the river Narmada is nature at its best.
A boat ride along this river will offer you a view of 100 ft high marble rocks.
The Narmada river descends from about 98 ft creating the spectacular Dhuandhar falls.
The Chaunsath Yogini temple was built in the 10th century dedicated to Durga Goddess. Every spot on this place screams offbeat. This destination is a must on the bucket list.

6. Kamshet, Maharashtra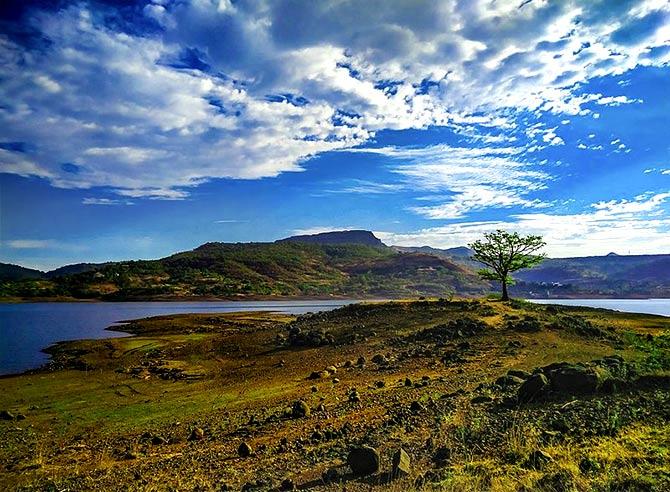 Approximately 118 km from Mumbai, Kamshet is a small village in Mawal taluka of Pune district in the state of Maharashtra.
This village is home to paragliding and flying schools making it an adventurous offbeat destination.
On the hill around this place are ancient cave temples and fortresses. Khondeshwar temple, Bahiri caves, Bhedsa caves, and Shinde wadi hills are few of the must-visit places.
So even if you are not a thrill-seeker, there is still something to do here.

7. Bundi, Rajasthan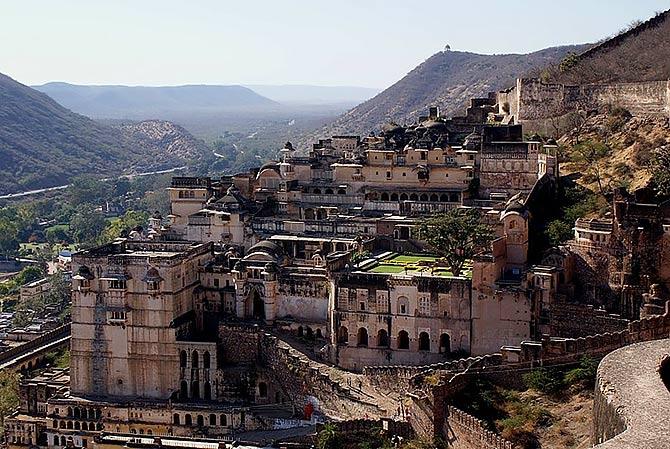 Bundi is a quaint little town nestled in the middle of Aravali range in Rajasthan.
This spectacular offbeat place is known is for its splendid architecture, miniature paintings, and lakes.
The majestic yet elegant architecture is evident everywhere from the fascinating palaces and forts to the many step wells and temples.
The Taragarh Fort, the Bundi Palace, Sukh Mahal, and Jait Sagar lake are amongst the many attractions at Bundi.

8. Papikondalu Andhra Pradesh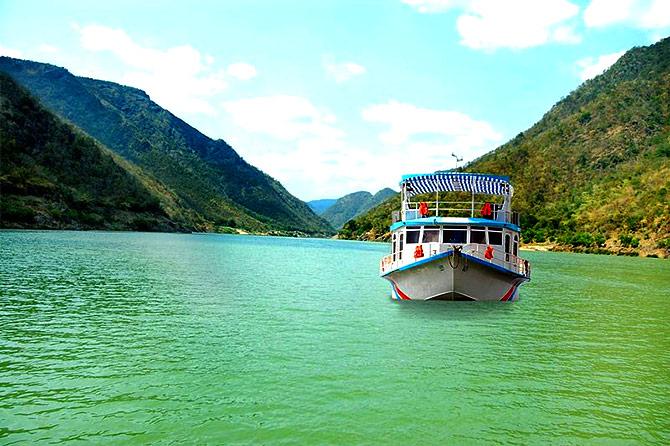 At 60 km from Rajamundry lies this magnificent hill range of Papikondalu along the river Godavari.
Planned as a day trip or two-day trip from Rajamundry or Bhadrachalam, a tour to Papikondalu involves traveling in a motorboat or a river streamer along the coast and enjoying the lovely views whilst experiencing the twists and turns of river Godavari.
Apart from the boating experience, Papikondalu is also known for its lush green forests, camping experiences, and many temples.
It is believed that Lord Rama and Sita had stayed here during their exile to the forest.

9. Chopta, Uttarakhand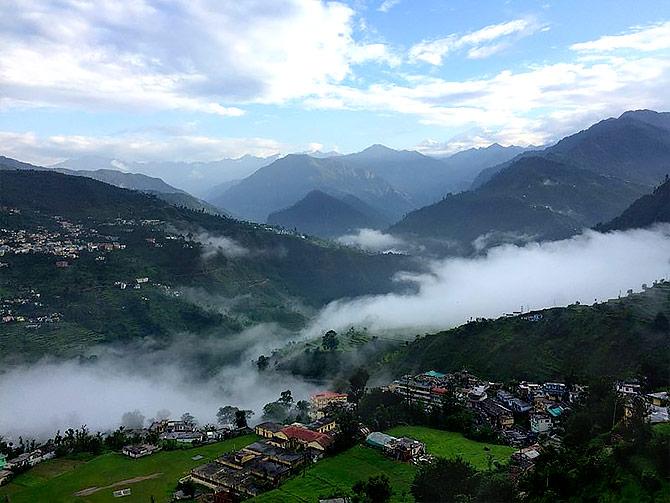 One of the best treks in Uttarakhand leads to the calm and the beautiful town of Chopta.
Situated in a green valley that is part of Kedarnath wildlife sanctuary, Chopta offers stunning views of majestic Himalayan peaks like Nanda Devi, Trishul, and Chaukhamba.
Chopta is also home to the exhilarating trek to Tungnath temple, which is the highest Shiva temple of India.
This makes Chopta a significant destination, especially for Hindu devotees. Apart from trekking, Chopta is also famous for camping, birdwatching, and snowfall during winters.

10. Valparai, Tamil Nadu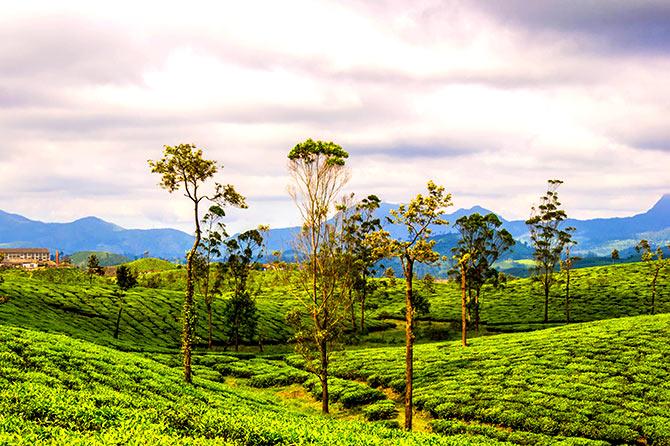 Situated on the Annamalai range, at an altitude of 3,500 feet above sea level, Valparai is a lesser known hill station.
It is 64 km from Pollachi and 102 km from Coimbatore, surrounded by tea estates.
The ride from Pollachi to Valparai is an experience of its own.
There are 40 steep hairpin bends to reach Valparai from Pollachi.
You can visit the Indira Gandhi wildlife sanctuary where you can spot the barking deer and the lion-tailed macaque.
Valparai also hosts an annual summer festival in May that has several events for people of all ages.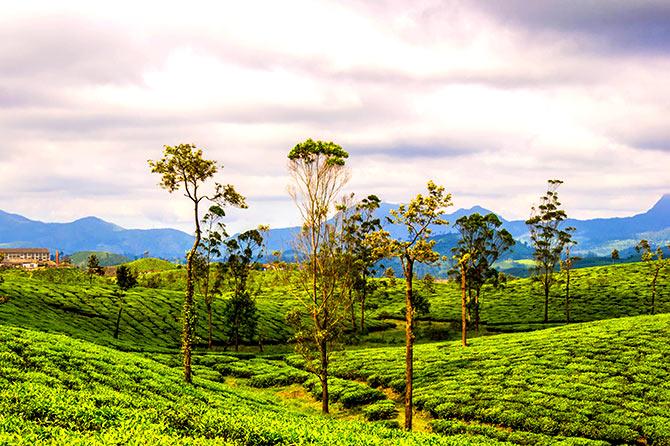 ---
Vineet Rajan is co-founder of ScoutMyTrip that helps people personalise your holidays. He can be contacted on ga@rediff-inc.com
---