The gorgeous star cast of Four More Shots Please! is on The Man's latest cover.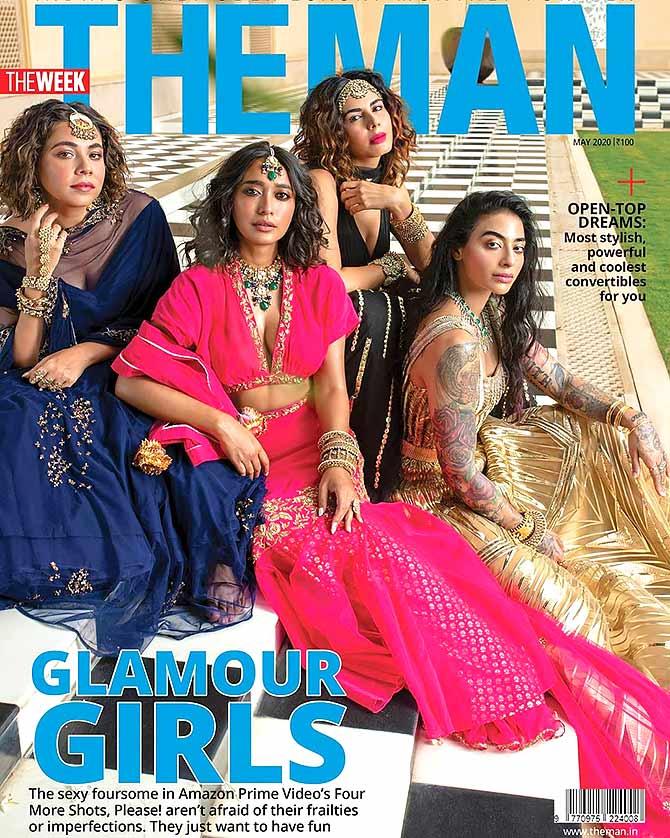 Love them. Hate them. You simply cannot ignore them!
There is something impressive about the leading ladies of the web series Four More Shots Please that has taken Internet by the storm.
The fabulous four make a strong statement as they feature together on The Man's latest cover.
'The four unapologetically 'flawsome' divas!' actor Sayani Gupta wrote about the cover in which she is featured alongside Maanvi Gagroo, Kirti Kulhari and Gurbani.
The girls are dressed in colourful lehengas and statement accessories in this scene taken from the last episode of the series featuring a destination wedding.
'It's four times more fun this month when the friends talk on everything from freedom of speech, same sex relationships, sexism to sexual fantasies, parental expectations and a slew of attitudes and mores society questions,' the magazine described the issue's contents.