Roopam Asthana, CEO and whole-time director, Liberty General Insurance Ltd, will answer your queries on HEALTH and AUTO insurance.
Do you have health or auto insurance queries?
Please mail us at getahead@rediff.co.in with the subject line 'Ask Roopam' and Roopam Asthana will answer all your health and auto insurance queries.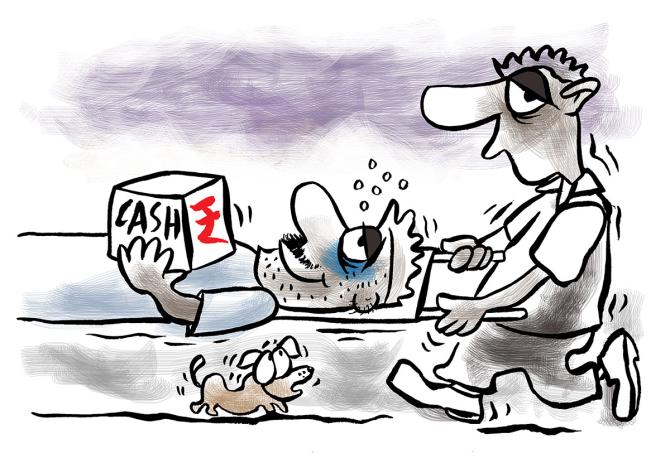 ---
Shilpa Kores: We have existing insurance policy from New India which has low coverage (4.5 lakh) & I did not get Bonus for No claim (Policy is 10 years old). My husband had to undergo bypass & there was a claim. Suggest to increase the cover. Is it possible to have Extra cover? My agent told me that we cannot increase the slab for 2 years after a claim. Please guide.
Roopam Asthana: Usually No Claim Bonus accrues every claim free year until it reaches up to 100% of Sum Insured and could get reduced in case of a claim. However, it depends on the terms and conditions of the policy you have purchased.
I suggest that you read your policy document and speak with your Insurer about the bonus earned for the years in which no claim was made.
Increase in cover is at the discretion of the Insurance Company and there is no regulation that prohibits it for 2 years post a claim. You will get more clarity if you speak with or write to your insurer directly.
Another option you can explore is purchase of a Top Up/Super Top Up Plan from the same or different insurer. However, please ensure that you disclose your medical condition fully to avoid complications at the time of future claims.
Nambiar Gangadharan Mavila: I have approached a Health Insurance Company for my medical cover. We got cover for my wife and two children. I am 55 years of age and a diabetic for the last 20 years. Got many calls from the Call Centre, who keep repeating, what they have been taught to talk. They quote premium at an exorbitant price. I had requested to provide me with 'inclusion' and 'exclusions'. But none of them are aware of any as such, except that they keep conveying that your 'diabetes is covered.
Some of them refused outright to even give a quote.
Sir, what would be the right for me to selecting a cover? Cost effective and maximum coverage considering my age and pre-illness.
I am unemployed, though I have 15 years of general insurance. The unemployment makes me more tensed, increasing my sugar level. Sir, what will be the low premium and maximum cover that I can opt, considering your vast experience and knowledge?
Roopam Asthana: It is always advisable to purchase individual health insurance at an early age as the cover comes with lifelong renewals and over a period of time pre-existing diseases also get covered. However, in your case the complications are arising on account of your age and also your current medical condition.
I would suggest that you approach 5-6 insurance companies including PSU insurers, private insurers and health insurers and then compare the premium quoted as well as conditions imposed for coverage of pre-existing diseases.
You may also seek assistance from a trusted insurance agent who could have helped customers like you earlier. Please ensure that you disclose your current medical condition fully to all insurance companies.
Unfortunately, the premium would be on the higher side on account of age and your current medical condition.
RAJESH AGARWAL: Have all insurance policy types to be approved by IRDAI, Auto-Health- Life. What if an Insurance Co. issues policy without IRDAI approval for its policy?
Roopam Asthana: All insurance products are approved by the IRDAI and are provided a UIN number which must be printed on the policy document. In case of any doubt it is advisable to call your insurance company directly and confirm that the policy issued to you is genuine.
No insurance company in India will issue you a policy that is not approved by IRDAI.
In case you have been issued a fake policy by some unscrupulous elements, you can take the assistance of the insurance company in whose name the policy has been issued and report this to the local law enforcement agencies.
Jayant: I bought a Covid Kavach policy with a reputed insurance company through an agent. It has 2 benefits - Basic Sum Assured and Daily Hospital Cash Benefit. As I contracted Covid and was hospitalised I placed a claim as my Bills were more than my Basic Sum Assured.
Insurance Company has settled my claim for full Basic Sum Assured but has not paid any Daily Cash Benefit.
Upon numerous enquiries first they asked me to file a separate claim for it and then after a waiting period of 14 days they rejected saying Hospital Daily Cash Benefit is not payable as Basic Sum Assured is fully paid.
Isn't Hospital Daily Cash Benefit an add-on benefit on top of Basic Sum?
If Daily Cash Benefit cannot be paid on top of the Basic Sum Assured, then shouldn't it be mentioned in the Policy Document issued by Company?
If this condition was missed out in the Policy wording what option do we insured consumers have to correct this anomaly so that people don't get cheated by hollow promises?
Roopam Asthana: The add-on cover of Hospital Daily Cash is offered as an Optional cover with daily payout of 0.5% of Sum Insured up to 15 days. However, the total amount paid (basic hospitalisation expenses and daily cash) under the product mandated by the IRDAI cannot exceed the sum insured of your policy.
Corona Kavach is a standard product as mandated by IRDAI and the coverage is specified in the standard Policy document under Section 5.1 Hospital Daily Cash.
Please check your policy document and in case this condition is omitted you may file a complaint regarding the same as per the complaint escalation matrix of the insurer.