Go beyond your college classroom. Take part in fests. Pursue an internship, says Abhishek Ajmera.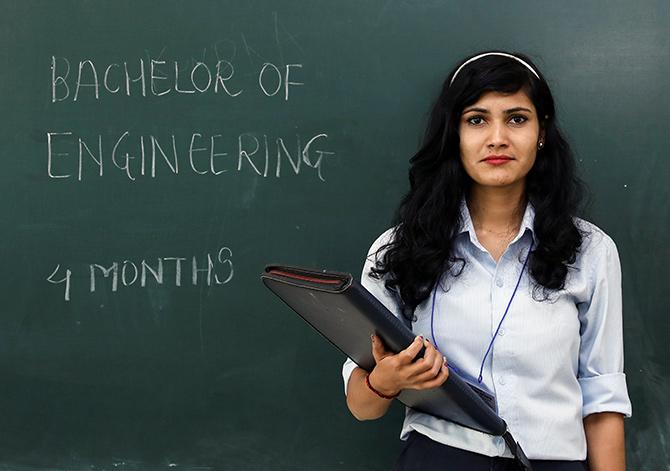 Millennials and the Generation-Z are ready to dominate the workforce.
It is expected that by the year 2020, the average age of an Indian will be 27 years.
Technology is synonymous and automation today is transforming the lives globally.
Millennials have an edge over their predecessors and are better equipped to battle industry 4.0; so is the Generation-Z who were born in the age of social media.
They are much more industry ready than the previous generations, who joined their first job and honed their skills to perfection over the years.
Nothing is constant in this rapidly changing ecosystem and it's important that professionals equip themselves with knowledge and skills to stay relevant.
The State of Working India 2019 report by Azim Premji University reported that urban women of age group 20 to 24 years are disproportionately large among the unemployed.
Urban men of the age bracket 20 to 24 years account for 13.5% of the working-age population, but 60% are unemployed.
These statistics may paint a bleak picture for fresh graduates, i.e, college students and young professionals who have just embarked upon their careers.
The technology that is out there today, empowers these fresh graduates and can turn around the picture.
The advent and advancement of technology make various exploring career perspective easier.
Fresh graduates have an advantage of the ability to grasp concepts faster, owing to their inherent familiarity with technology, a generally higher quotient of the world around us, and are also more impressionable than their predecessors.
Hence it is critical to introduce the concept of employability.
It is a key factor when it comes to jumpstarting one's career, and later on accelerating career.
The focus for fresh graduates shouldn't just be to secure a job, but also to attain skills and knowledge during changing economic scenarios.
Young professionals and college graduates often blame their colleges for not preparing them to face the challenges that the working life poses.
They have the resources to make themselves employable, in the wake of Industry 4.0.
What fresh graduates can do
Certified courses
There are many certified courses that one can take up to enhance knowledge while still in college.
These courses can be availed online, through virtual classes, webinars and through a module structure.
These value-added courses ensure that college students pick up on new age skills that their college curriculum may not be able to provide.
Such courses look great on a student's CV, with an advantage of showcasing them as a go-getter during interviews.
The advent and rapid proliferation of MOOCs and certifications have revolutionised the concept of upskilling.
Learning new skills
The prime focus of students must be to enhance their employability by adding new skill sets.
The key to moving up the corporate ladder is to never remain stagnant.
One must constantly recognise the skills needed to reach the next level. For example, students can master a few soft skills during their college years such as verbal and written communication.
They may also hone their leadership skills by focusing on leading their peers in various activities.
College projects are a great way to enhance the team-player in them. These are key soft skills that most employers and recruiters look for in candidates.
Internships
Being industry ready may not be a part of most college curricula. That shouldn't stop the student from understanding the practical side to the work.
Students must take the opportunity of internships to ensure they understand their field of work at a practical level.
Many colleges have a compulsory 2 month or 3-month internship policy. Internships are a great way for students to understand work ethics as well as feel the transition from college life to work life.
Learning on-job makes understanding complicated concepts easier, as the application of these concepts transcends to learning.
It is important that students take their internships seriously and apply to companies that align with their field of interest.
Tracking their employability quotient
Understanding and measuring their employability quotient during college years is a necessity.
Students can avail this facility from various agencies, where they take an assessment to assess and measure the employability quotient keeping in mind the industry needs and requirements.
The report also suggests key areas of improvements along with suggestions on how to improve in these areas.
Such assessments allow students to recognise their key strengths and weaknesses allowing them to be job ready.
This ensures that they are ready to hone themselves to the needs and requirements not just for one job, but for the industry itself.
Develop entrepreneurial skills
There are students who get into college and then either join their family business or set up their own company.
A much-needed skill for such students is entrepreneurship, during the college years they must focus on honing this skill.
Many colleges set up entrepreneurial cells to encourage students to test their skills.
Students must take advantage of such setups and actively pursue them.
Taking part in fests that will boost your skills
Recruiters and employers look for fests to attract and recruit young talent.
Taking part in fests like hackathons, allow students to not only hone their skills in new age technology but also understand where they stand amongst their peers.
These fests boost their skill sets and also add value in their CV.
For young professionals
Certified courses
Much like for college students, these courses can be availed by any age group and is not restricted to just college students.
Certified courses can enhance existing skills that young professionals have picked up on the job.
They may be also taken up to add a new skill set to their kitty.
Mentorship at workplace
The workplace is a great place to pick up skills without expending large amounts of resources.
A mentor at one's workplace enables one to emulate those skills sets that one lacks.
Mentors recognise areas of improvement and help professionals to work on such areas while on the job.
Young professionals and college students must ensure that they avoid making the following errors while they step into their career:
Relying on traditional curricula
Recent graduates should not rely only on the traditional curriculum as it may not yield the best results during the recruitment.
The traditional curriculum focuses on theory and not on the practical aspects.
The curriculum needs to be updated to meet industry requirements and students might lose out on this factor during interviews.
Upskilling
Young professionals should look to continuous upskilling for accelerated career progression; deviating from continuous learning might lead to career stagnation.
Career stagnation results in job dissatisfaction and lack of motivation to work and grow.
Fresh graduates must not lose the momentum and aim at upskilling themselves at all points to equip themselves to face the changes in job requirements.
Better marks do not ensure a job
Graduates should not assume that high grades are a sufficient reason to excel in career; the modern-day workplace regards skills over grades.
A common mistake that fresh graduates make is placing grades as a key focus during their academic life.
They forget to pick up on other skills while only accumulating book knowledge.
While it is true that colleges would have to go the extra mile to upgrade their curricula in order to ensure that students are industry ready.
The young generation has great potential and the means to enhance their employability and push their career trajectory off the charts.
Once they channelise their energies and resources in the right direction there is no stopping them.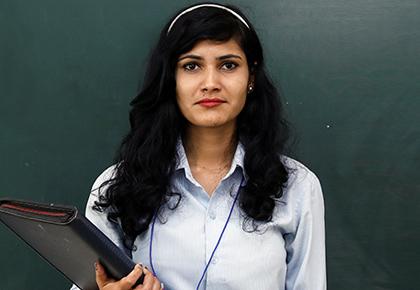 Abhishek Ajmera is head-certification products, MeritTrac Services, an international testing and assessment services firm that provides assessment and testing solutions to corporates, educational institutions, universities and government bodies.