'How can I ensure the purchased stocks are safe?'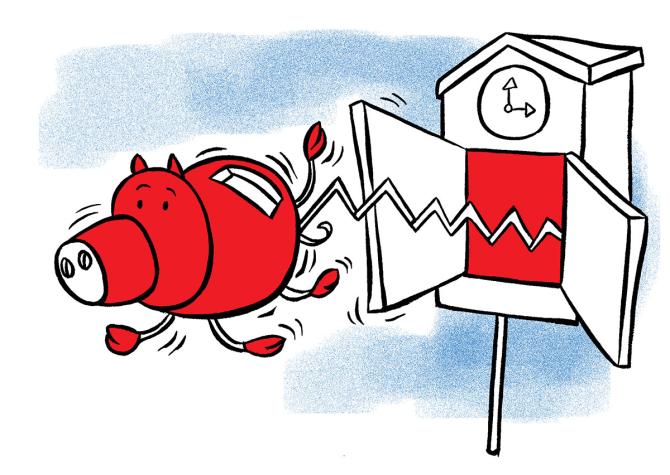 Ajit Mishra, vice president, research, Religare Broking, answers your queries:
---
Ashish Wagh: Please suggest hold and exit for the following stocks.
Ajit Mishra:
Jagan Sam I am new to the stock market. I have bought these shares. Please let me know if I need to exit or hold on to them.
I am looking at a horizon of 1+ year.
Ajit Mishra:
Giri Shankar: I am holding the below shares; kindly confirm whether to hold this.
Ajit Mishra:
Melwin Dethe: I plan to start SIP in the below stocks. Kindly let me know if I need to drop any of the below stocks:
Also if the stocks are with CDSL, is it safe or do we need to have the stocks with NSDL?
Are both the depositories CDSL and NSDL equally safe?
How can I ensure the purchased stocks are safe?
Please advise.
Large-cap stocks:
Oracle Financial Software Services
L&T
HDFC AMC
SBI Card
Pidilite
Asian Paints
TCS
Tata Steel
Hindustan Lever
Sun Pharma
ICICI Bank
Kotak Mahindra Bank
Britannia
Nestle
Mid-cap/Small-cap stocks:
Polycab
Dixon
Tata Elxsi
Finolex Inds
IRCTC
Relaxo
MTARTECH
Deepak Nitirite
Lux Inds
JK Cement
Ajit Mishra: All are good stocks.
Yes, both CDSL and NSDL are equally safe.
Rajesh: I am holding the following stocks. What are your recommendations?
Ajit Mishra:
Kailash: I have First Source Solution shares @ Rs 191.1 and DLF @ Rs 353.3 cost.
What should I do? Please suggest.
Ajit Mishra: Hold both.
Rakesh Rohal: I am looking for your advice with stocks which I can hold for mid- and long-term purpose.
I want to build a portfolio with stocks which I can have for my retirement benefit.
At the same time, I am cognizant that there can't be one fit answer and need to monitor the market continuously to keep those stocks relevant.
Thanking you in advance.
Ajit Mishra: Focus on creating a portfolio with combination of large and mid-caps and allocate based on your risk appetite.
For large-caps, you can choose from Reliance Industries, Bharti Airtel, HUL, Britannia Industries, TCS, Infosys, Wipro, Maruti, M&M, HDFC Bank, ICICI Bank and Kotak Bank.
For mid-caps, you can choose from Polycab India, Crompton Greaves Consumer, Havells and Marico.
Ramanand Pednekar: Shall I hold or exit from this stocks?
Ajit Mishra:
K Ramanan: I invested around Rs 30 lakhs probably in the rising trend in the market and caught in the meltdown of small-/mid-caps during recent weeks.
I have the following positions.
All are significantly down and unrealised loss is huge.
I can wait if there is turnaround, otherwise exit and use the proceeds to invest a bit later.
Please advise.
Ajit Mishra:
Rohan Shet: I hold the following stocks, please advise:

Ajit Mishra:
---
Please mail your questions to getahead@rediff.co.in with the subject line 'Ask Ajit', along with your name, and Mr Ajit Mishra will offer his unbiased views.
Disclaimer: This article is meant for information purposes only. This article and information do not constitute a distribution, an endorsement, an investment advice, an offer to buy or sell or the solicitation of an offer to buy or sell any securities/schemes or any other financial products/investment products mentioned in this QnA or an attempt to influence the opinion or behaviour of the investors/recipients.
Any use of the information/any investment and investment related decisions of the investors/recipients are at their sole discretion and risk. Any advice herein is made on a general basis and does not take into account the specific investment objectives of the specific person or group of persons. Opinions expressed herein are subject to change without notice.
Feature Presentation: Ashish Narsale/ Rediff.com