'IIT-Bombay is the most preferred institute for education in technology.'
'The environment is very good and I will be a good student and a better asset for the nation.'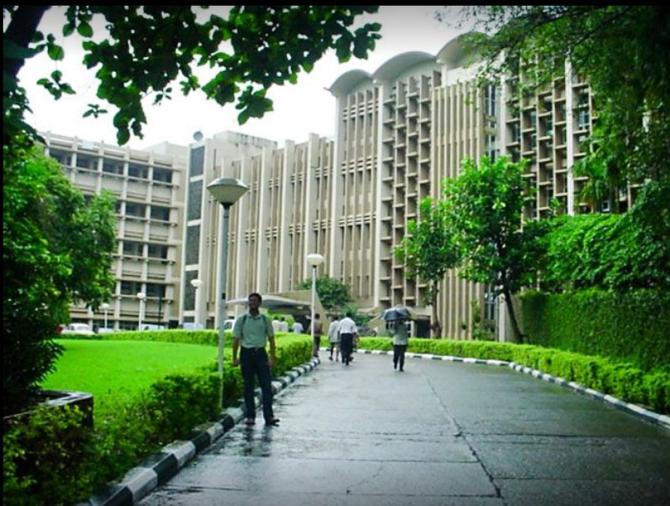 Though Prince cleared the JEE and secured a rank to get him admission to the Indian Institute of Technology-Bombay he could not pay the fees on time due to a technical glitch. He was denied admission to the IITs as a result.
The 17 year old, who hails from Ghaziabad in Uttar Pradesh, then approached the Bombay high court and then the Supreme Court for redress.
The Supreme Court listened to his petition and in its order, asked IIT-Bombay to allot him a seat.
A happy Prince tells Rediff.com's A Ganesh Nadar why he wanted to join IIT-Bombay and what led him to aproach the highest court in the land.
Tell us what you felt after the Supreme Court ruled in your favour.
I am feeling very nice as my case was very genuine. Both the high court and Supreme Court orders were in my favour.
The judiciary in India understands the plight of the petitioner and acts accordingly.
It was a hard fought struggle for you, one not many students would have undertaken. What gave you the courage and confidence to do it?
Just after missing the deadline I went to IIT-Kharagpur. They said they cannot do anything from their end because of the rules.
B Tech students at IIT-Kharagpur told me to approach the court, so I did that.
Did you feel that your legal battle may not succeed?
Our family is not used to approaching the courts.
Many people told us that we should approach the courts and file a case as we had a genuine problem.
Was it an expensive legal battle?
I would like to emphasise that the advocates (Pragya Baghel represented him in the Supreme Court) we approached did not ask us for a single rupee.
They were considerate because it was a student's case. They also considered the financial status of my family.
Why are you so determined to get into IIT? What is it about IIT that inspired you to take so much effort to join it?
Since I started studying, both me and my family wanted that I should get the best quality education.
IIT-Bombay is the most preferred institute for education in technology.
The environment is very good and I will be a good student and a better asset for the nation.
Did you join any coaching classes for the entrance exams?
I joined the Bansal coaching classes in Ghaziabad. I did not take the full course. I did a crash course.
This is your second attempt. How did you fare in your first attempt?
I could not get past the general cut off in my first attempt. My category rank was near 1900.
What exactly went wrong when you tried to pay the fees online?
On October 30, 2021 I tried to pay the fees online. I got a series of messages:
# Request cannot be processed
# Server cannot be found
# Transaction failure
When your sister helped you with the money, how late were you in paying the fees?
My sister transferred money to my account on 30th October itself.
The deadline was 31st October, 12 noon.
The next morning I went to a cyber cafe and tried again. I could not get through.
What did they tell you when you went to meet the officials at IIT-Kharagpur?
They told me that rules are rules and as I had missed the deadline, from their end there was no solution.
Do you feel you will be known when you join IIT-Bombay, so many people have read about you?
Yes! Maybe. My friends told me you will make lots of friends there.
Do you think other students will be inspired by your effort to get admission?
Yes Sir! They will be inspired. I would tell them that after two years of hard work, if they miss the deadline they should not give up.
I would suggest to the officials that they should create some buffer seats for these students.
They should guide students to stay within the deadline, but if there are technical glitches, they should assist them.
What are your future plans?
I was interested in mechanical engineering, but because of my rank I was allotted civil engineering. There is an internal mechanism for branch change.
So I will apply for that after a year. It depends on my score in the first year.
Feature Presentation: Aslam Hunani/Rediff.com