The actor spoke about inclusiveness at the ongoing Lakme Fashion Week.
Sohaya Misra's label Chola has been a favourite among Indian stars.
The designer showcased an eccentric collection at the Lakme Fashion Week with a unique theme.
And guess what? Prateik Babbar was the showstopper.
Scroll downwards to see what he was wearing and what his message to the audience was.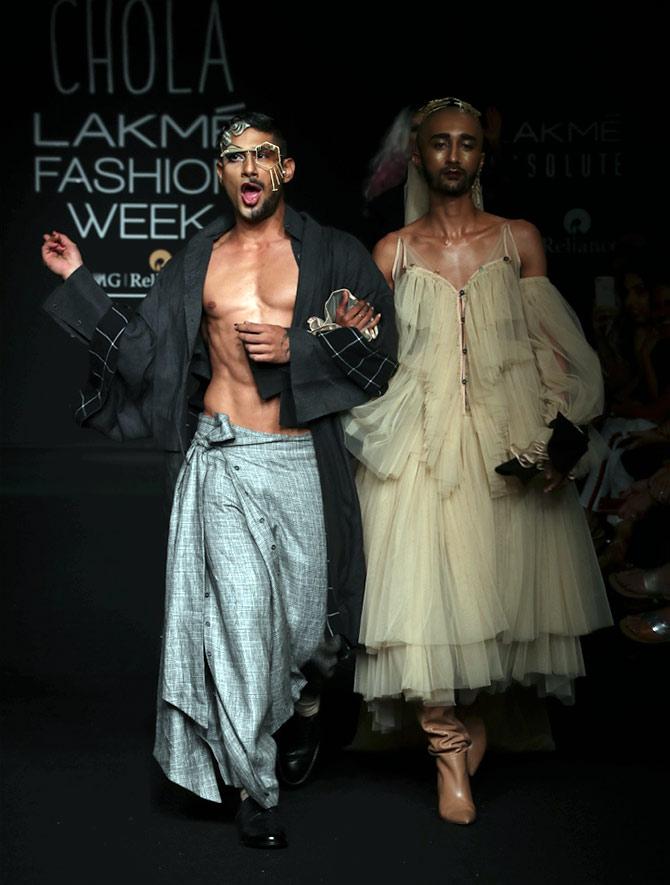 Misra's theme 'Bye Felicia' gave a thumbs up to drag culture. Prateik, dressed like a drag model, was the surprise showstopper.
'Inclusion is the need of the hour,' said the actor.
The video below shows you what he did on the ramp.
'We, as a society, need to be open-minded.
'The biases in our society stems from the orthodox mentality. It is very deep-rooted in our country but we need to wake up.
'There are too many different kinds of people in this world. Not just drags or gays, everybody is different from each other.
'We should proudly own our individuality," the showstopper added.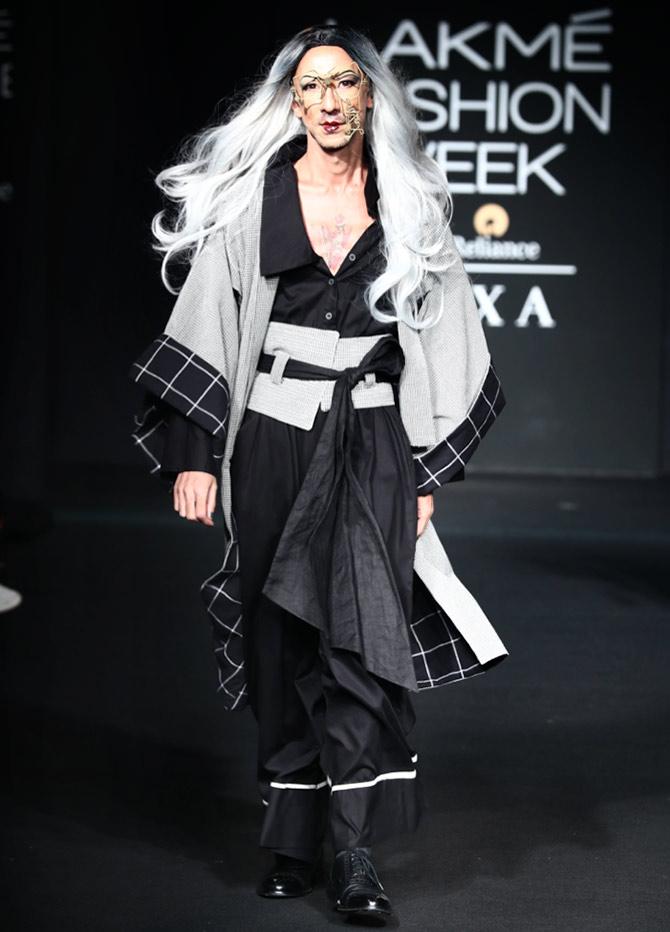 The gender neutral collection featured fluid pants and wide-bodied tops paired with stylish coats.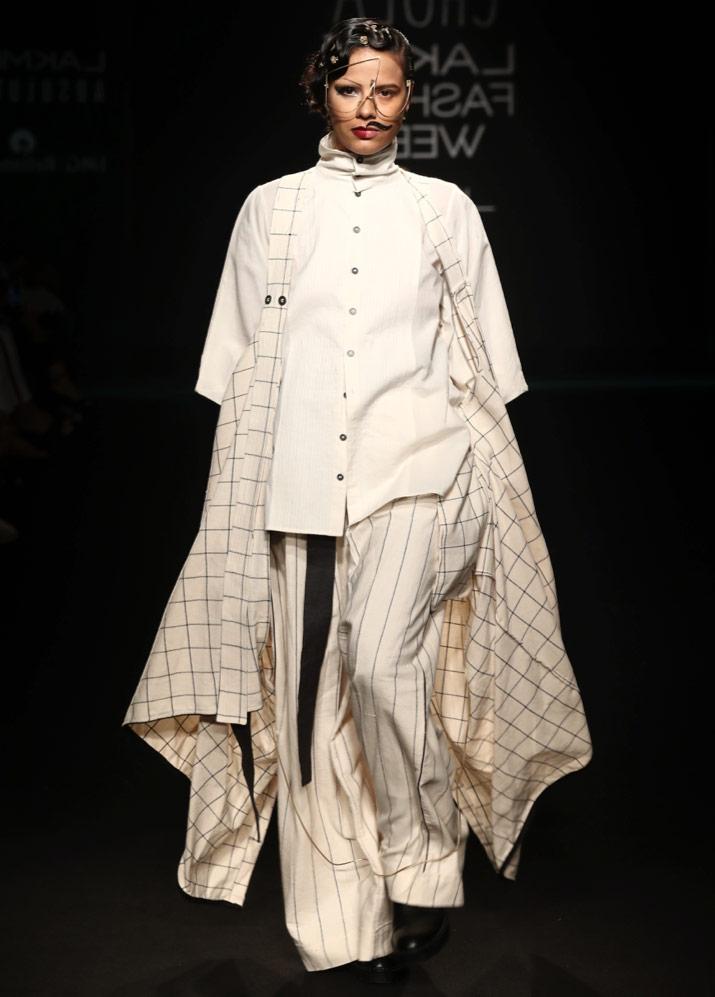 Misra played with linens, recycled and organic fabrics.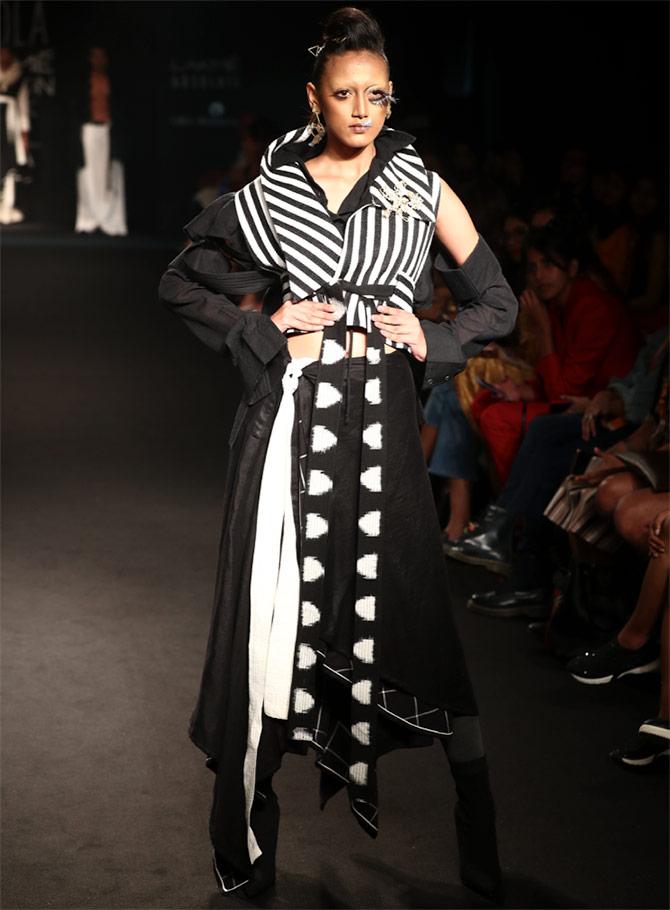 The edgy garments were adorned with quirky jewellery.
With inputs from PTI.
FULL COVERAGE: Lakme Fashion Week Winter/Festive 2018