Textiles-to-aviation conglomerate Wadia Group, which made a foray into the real estate space recently with a new company Bombay Realty, on Tuesday launched a fully integrated, mixed use development project -- 'Island City Centre' -- in south central Mumbai.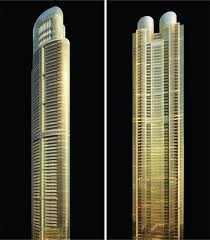 The project will be built on 45 acres of the group's Spring Mill land in Dadar East and will consist of luxury residences, service apartments, offices, a five-star hotel, a high street, a premium mall and an international school, the company said in a statement.

Under the project, Bombay Realty will construct two residential towers -- One ICC and Two ICC.

"The group has accomplished landmark projects across residences, offices, hospitality, retail, industrial and even townships across the country. Bombay Realty, our newest venture, will consolidate the group's land bank of over 10,000 acres and develop the same in a progressive manner," Bombay Realty Managing Director Jeh Wadia said.

The group has close to 700 acres of land around Mumbai, out of which 70 acres falls in the island city itself, he said.

"With the launch of this mixed use project, we are offering a lifestyle that provides the ability to live, work, play, all at one place. This city within a city is a gated community and promises its own private roads and unparalleled security with world-class infrastructure," he added.

The group, through its realty arm Gherzi Eastern, has been associated with various real estate projects, including premium residential, offices, townships and multi-star hotels.

It has also undertaken retail and industrial projects.