'And the top 10 per cent will grow because they have to serve the market.'
Illustration: Dominic Xavier/Rediff.com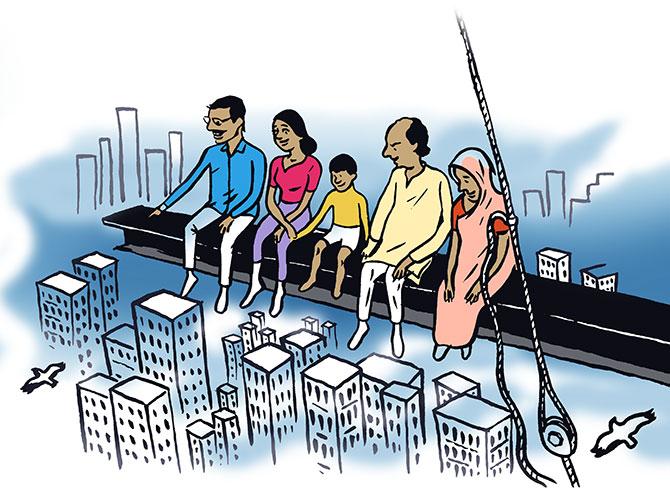 Piramal Enterprises' market capitalisation has grown 120 per cent in the past year to Rs 45,029 crores (Rs 450.29 billion), largely on robust growth from its non-bank finance corporation business.
Ajay Piramal, chairman of the Piramal Group and the Shriram Group, spoke to Abhineet Kumar on his plans.
Do you expect revenue from your financial services business to overtake revenue from the pharma business in the current financial year?
Income from financial services grew 92 per cent to Rs 3,352 crores (Rs 33.52 billion) in 2016-2017; the NBFC business' loan book grew 87 per cent to Rs 24,000 crores (Rs 240 billion).
Revenue from pharma grew 12 per cent to Rs 3,893 crores (Rs 38.93 billion).
It is a fair assumption that our financial services will overtake the pharmaceutical business in terms of revenue, as the growth momentum on the loan book continues.
What is the update on the plan to merge your NBFC business to that of the Shriram Group?
The next two to three years will be a golden period for NBFCs.
The Indian economy is growing at 7.5 to 8 per cent a year.
The financial space always grows 2.5 times to that of gross domestic product; so, the normal growth should be 20 per cent.
However, in the financial services space, the public sector has got 70 per cent share and is saddled with non-performing assets.
Also, some of the large private banks have large NPAs. Their attention is focused on solving that problem; it also means they do not have enough capital.
And, because of the past NPAs, their ability to take the risk to lend is reduced.
Hence, NBFCs will have a good run.
With Shriram having 70,000 people, the culture is different from Piramal.
If you think of a merger today, we will be spending the next two years in solving these integration issues. Therefore, it is a distraction.
So, why lose the best time? By not merging, neither growth rates would be affected.
Both Piramal and Shriram companies will continue to grow. So, we should do the merger at the right time, if at all we have to do it.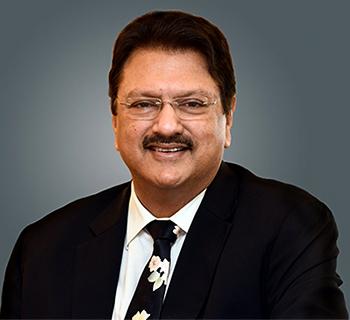 IMAGE: Ajay Piramal, head of the Piramal Group. Photograph: Kind courtesy @PiramalGroup/Twitter
There is talk that you might consider buying some small banks.
We have enough room to grow. We started the NBFC business only in 2012 and have become a significant player.
From last year to this year, we doubled our loan size, and are getting a good return.
We are having a 25 per cent return on equity and our gross NPAs are only 0.5 per cent.
Where do you see your pharma business going from here?
>Over 90 per cent of our pharma turnover is outside India.
We are focused on complex branded generics. It could be complex in terms of distribution, sales or delivery.
We will be growing in such products.
How does the government's push for generic prescriptions affect you?
Even in India, we are in OTC (over-the-counter) products. So, it does not affect us.
My concern is on generic-generic; we (in India) are not focusing on quality.
There is a huge difference in efficacy and quality. Let's get quality in the system and then do it.
Is implementation of the Real Estate (Regulation and Development) Act) affecting the sector?
Because of it, I'm seeing that the marginal players are falling.
We only serve the top-tier customers. Those are the ones whose business will grow.
It is not that demand will come down, but 80 to 90 per cent of developers will have to shut down.
And the top 10 per cent will grow because they have to serve the market.