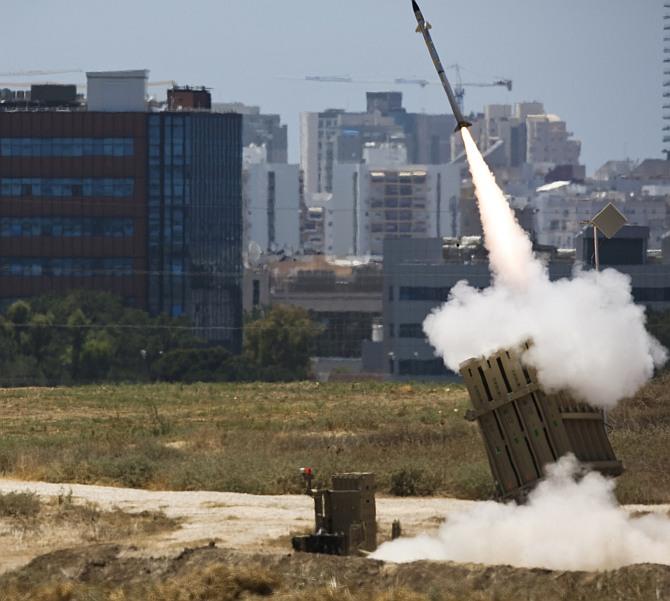 Vowing not to bow under international pressures, Israel's Prime Minister Benjamin Netanyahu has said that Israel "will act with all power" in its offensive to stop rocket attacks on its land from the Hamas-ruled Gaza Strip.
Netanyahu's statement comes even as US President Barack Obama called the Israeli Prime Minister on Friday and offered to broker a ceasefire with Hamas, saying there was a risk of further escalation of the crisis. "No international pressure will prevent us from acting with all power," he said.
Obama in a telephonic conversation with Netanyahu had re-affirmed Washington's support for Israel's right to self-defence while offering to help mediate a ceasefire with Gaza-based militants.
Israeli jets bombed the Gaza Strip for the fourth day on Friday, killing 13 Palestinians, taking the death toll to 105, as the Jewish state was targeted by rocket attacks from Lebanon for the first time since the military offensive began. "The Israeli people know that my first consideration is to restore calm," Netanyahu said, adding, "I will do everything necessary to achieve this objective."
Asked if Israel was considering a ground incursion after four days of aerial offensive, the Israeli Premier said, "We are weighing all possibilities and preparing for all possibilities."