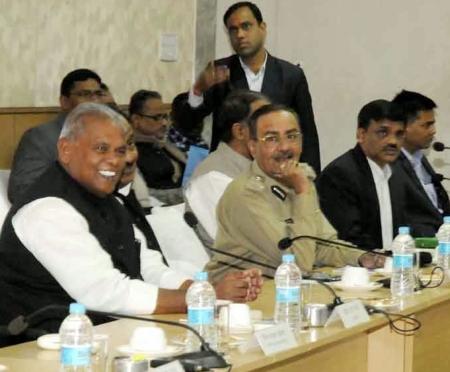 In a first of its kind in the country, the Bihar government has directed its officials not to use bottled water in government offices and meetings, in a bid to protect the environment and to reduce the danger of global warming, officials said on Monday.
With this decision, Bihar has become the first state in the country to stop the use of bottled water in government offices. Bihar chief secretary Anjani Kumar Singh issued the order to all department heads in government offices.
"Singh has suggested the use of water purifiers and flasks to serve water in offices and during meetings," an official said. Principal Secretary of Environment and Forests Vivek Kumar Singh said that his department has already compiled with the order.
"My department has not been using bottled water in offices and meetings since December 2014," he said.
"We have begun an initiative from government offices," he said. His department has also asked the public health and engineering department to test the quality of drinking water at all water points at public places and to display it results to create awareness about its purity.
He said that bottled water should be banned entirely because of its adverse impact on the environment.
The government will also create awareness to use water purifiers because bottled water causes more damage than benefits. The bottle is non-degradable and its manufacturing adds more than 500 kilograms of carbon dioxide to the atmosphere.
Image for representation only