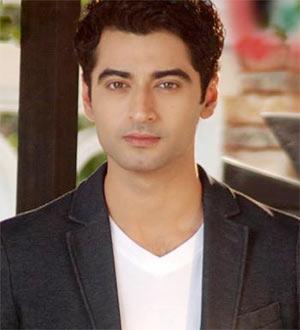 'I am the strongest contender of Khatron Ke Khiladi,' Harshad Arora tells Rajul Hegde/ Rediff.com
Beintehaa actor Harshad Arora recently wrapped up his soap, and joined the contestants of Khatron Ke Khiladi to shoot its sixth season in Cape Town.
He tells Rajul Hegde/ Rediff.com why he's so excited about his new show.
You are a last minute addition to the list of contestants of Khatron Ke Khiladi 6.
Yes. Nobody expected Beintehaa to shut down before December. When they knew it was ending, they decided to approach me.
Khatron Ke Khiladi is a task-based show and it sounded interesting so I decided to take it up.
My original plan was to go to Delhi, take a break, travel, and spend time with my family and friends. But I couldn't afford to miss this opportunity because the other contestants are more experienced and have being in the industry for so long.
It was a big honour for me at an early stage of my career to get a reality show as big as Kathron Ki Khiladi.
I am excited because I have the opportunity to be part of a series that I have been watching since childhood.
Are you an adventurous person?
Yes, I am very fond of adventure sports. I love to watch Discovery and National Geographic channels.
I am very fond of snakes and crocodiles. They are so exotic, it just fascinates me to watch them.
I will be encountering them in this show so I am really excited about it.
Do you have any phobias?
I am not scared of water, fire, heights, animals and reptiles.
The show tests your mental and physical abilities besides giving an adrenaline rush.
I am going with an open mind; I haven't made any strategies because everything depends on that particular day.
At the end of the day, it's all about your gut feeling and strong frame of mind.
Who will be the strongest contender?
Obviously I am the strongest contender because I am the youngest and have the strength, speed, ability, age and endurance.
Beintehaa was doing well before it was moved to a different slot. Did you feel bad when it was shut down because it didn't get good numbers?
The authorities must have decided, may be the numbers weren't good.
We (he and co-star Preetika Rao) have an immense fan following globally so I didn't see it coming any time soon.
All of a sudden it came as a blow for all of us. I guess that was the life of the show.
What has been the reaction of your fans?
People are very sad that the show is going off the air and are hoping we will be cast together again. But it is very rare that two co-stars are cast together again in a different show.
I don't think that has every happened in a television show but miracles do happen.
Do you have a fan story?
There is this Asian lady from London who got to know that the show is shutting down. She specifically flew down to see all of us. It was the sole purpose of her trip!
She was overwhelmed and cried and said she wished her daughters could have accompanied her.