This is what a superstar's Sunday afternoon looks like.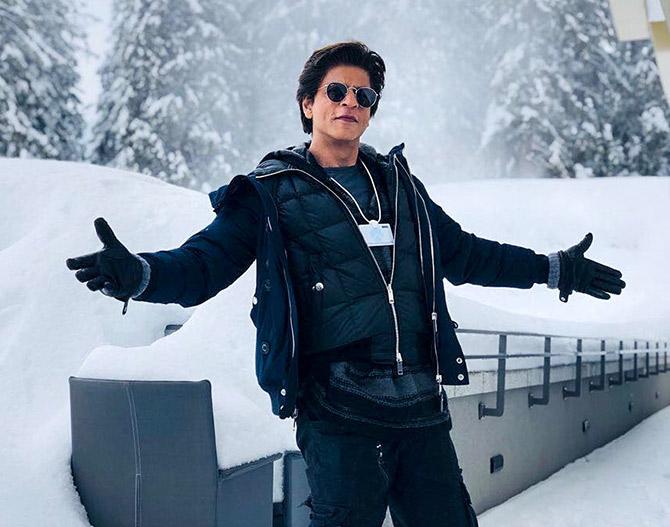 Photograph: Kind courtesy, Shah Rukh Khan/Instagram
Shah Rukh Khan has notched up 33 million followers on Twitter -- he's one of the most followed Indians on that social media platform -- and the superstar created a special video to thank his fans.
'This didn't go as planned... but on a lazy Sunday afternoon, with my limited floatation expertise... this is the best I could do! Judge nahi karna, feel karna... Thanks,' he posted along with the video.
SRK, dressed in a tuxedo and dark shades, said he wanted to do something 'special' for his fans.
'I thought everytime we reach a big number I should always do something special for you. But I normally don't get the time, but today I've got the time. So I gelled my hair back, I've worn my coolest dark glasses and I've even wearing a bow-tie if you notice, a full tuxedo.'
'And today I want to give you the most overwhelming, loving message that I've given you in the last decade. Listen to it carefully because this is very very heartfelt,' Shah Rukh said in the video.
The Jab Harry Met Sejal actor then takes a dip in the pool as dialogues from his movie hits play in the background.
'You heard every word of what I said, it was right from my heart and so overwhelming that I'm running out of breath. Lots of love to you all.'