Child insurance plans can be broadly classified into two types: unit linked and traditional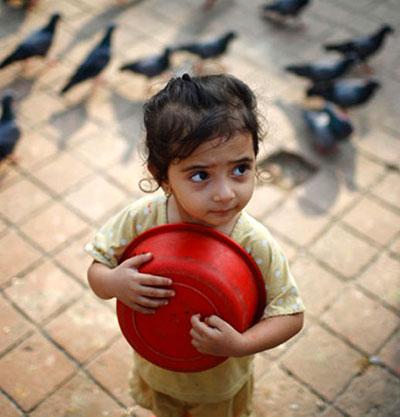 Ensuring the best possible financial security for their children is every parent's dream. And insurance companies are ever so keen to help you with varied plans for children - enough to confuse any buyer.
Here is a quick look at the various types of child insurance plans and what every parent must know before picking one for their little superstar.
Understanding child insurance plans
Before you choose the best insurance plan for your youngster, it is essential that you understand the various types of plans available today. Child insurance plans can be broadly classified into two types: unit linked and traditional.
Unit linked children plans: Unit linked children insurance plans are just like any other ULIP plan with market-linked returns. The funds here range from conservative to balanced and aggressive, and the buyers can choose a plan based on their risk appetite. Just like any other ULIP plan, charges for premium allocation, policy administration, mortality etc are associated with child plans too.
In the unfortunate event of death of the parent, child is given the sum assured in a lump sum, making it a favorable plan.
Traditional children plans: Traditional children plans come in two categories: money back plans and endowment plans. Under money back plans your child will get survival benefits at regular intervals. For example, a part of sum insured when he turns 10 years, 18 years, and so on.
Endowment plans, on the other hand, offer a definite one-time payout after a certain period of time, making it useful to plan for your child's big future expenses like wedding or higher education.
Tips for choosing child plans
Prioritise your goals: As a parent, the first thing you should do before opting for a child insurance plan is to prioritise your goals. After reviewing your other financial investments and plans, prepare an estimate you think you will need for your child's safe financial future, such as education or marriage. Then, decide on the annual premium for the child plan after considering the timeframe.
Compare premium smartly: Before finalising any plan, make it a point to compare the premiums offered by various insurance companies. A lower premium policy is not always the best, as they may not have many essential inbuilt features or riders like the waiver of premium or accidental death benefit rider. These are important to ensure the continuity of the policy even if the parent expires or not in a position to continue the policy.
Choose plans as per your risk profile: You can pick the right insurance plan depending on your overall risk averseness. If you have high risk averseness, opt for an endowment plan. Someone who has moderate to low risk averseness can opt for unit linked child plans. Even if you choose a unit linked plan, there is an option to slowly de-risk the policy by making a switch in the portfolio from equity to debt. Ensure that the plan you choose offers that flexibility.
Start early: Like most other financial investment, child insurance plan offers the best coverage when started early in life. Insurance experts suggest that ideally one should start investing in a child plan within 90 days of your child's birthday. Ensure that there is a minimum tenure of seven years for most child insurance plans. This gives sufficient time to create a good financial corpus on maturity.
Beating inflation: Traditional plans may not offer that returns that are required to match the rising inflation. On an average, education inflation hovers around 12 per cent and most traditional plans give about 9 per cent returns, leaving you grossly underprepared at the time of goal realization. So, there is no harm in taking a risk to get better returns, provided you have done your research well.
Understand all charges: If you are opting for a ULIP plan for your child, make sure that you read all fine prints and not simply believe hearsay. ULIP plans often come with charges under several heads. For example, in some plans, even partial withdrawal or policy surrender are chargeable with tax obligations.
Above all, while taking a child plan, the beneficiary should be the child and not the parent, as against few plans that are in the market.
Buying a child insurance plan is no child's play and every parent must some homework before opting for the most suitable child insurance plan.
Powered by

BankBazaar.com is a marketplace where you can compare and apply online for loans to meet all your personal loan, home loan, car loan and credit card needs from India's leading banks and NBFCs.

Copyright 2008 www.BankBazaar.com. All rights reserved.