Retirement planning tips for the young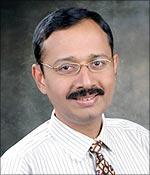 Everybody invariably thinks of having a peaceful retirement; retirement planning has become important since longevity has increased, the number of working years haven't. Retirement could be one of life's biggest worries and hence financial planning for your retirement plays a crucial role. Financial retirement planning is the first step to ensure that the lifestyle you're dreaming of at retirement will have a better chance of becoming a reality.

A recent survey indicated that 80% of the working Indians do not have a retirement plan; they ended up being financially unviable at retirement. There are a multitude of factors which will affect your household -- inflation is just one of them. It is hence important to sort your investment options for planning your monthly pension. For a lot of us, Provident / Pension funds are the only corpus that will actively cater to our heydays of retirement; this however, will not suffice!

Today there are multiple savings and investment options available for retirement planning. If you are interested to know how to optimise your retirement planning or tips on various products available, do join us for a chat with our financial expert, Anil Rego on Thursday, October 13 between 4 pm and 5 pm.

(Due to circumstances beyond our control, date and time of chat may change) About Amit Bansal

Anil Rego is the Founder & CEO of Right Horizons, an end-to-end investment advisory and wealth management firm with multi-metro presence.